Home / Arts & Entertainment / Books
Collection offers sharp, insightful stories
N/A
Mar. 16, 2014 8:00 am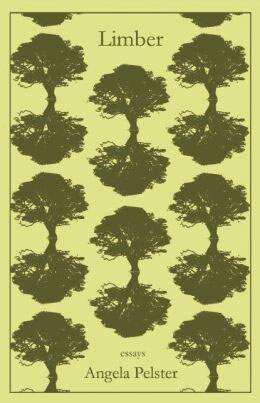 Trees are the central motif of Angela Pelster's genre-bending essay collection "Limber" (Sarabande Books, 157 pages, $15.95). Pelster, a graduate of the University of Iowa's Nonfiction Writing Program, offers up 17 beautiful and varied pieces that reawaken the reader's sense of trees as both corporeal and symbolic objects.
Though trees inform each essay in one way or another, Pelster explores a range of topics and ideas. For example, "Burmis," which is about a mining town in Alberta and the tree that stands watch over it, explores our tendency to stay rooted to a place even when all signs suggest it would be best to move on. In "Saskatoons," a piece that reads like a short story, a man in a group home finds a human connection while picking berries with a member of the staff. In "Inheritance," we learn of "The Tree that Owns Itself," and Pelster considers the nature of ownership as well as the ways in which history and mythmaking blend and stories are propagated.
My favorite essay in "Limber" is "Temple," in which Pelster reflects on her own religious history and images a sexually fraught meeting between the apostle Paul and Athena under an olive tree:
"They could have talked about sexual purity at Athena's tree, and maybe talking about sex would have almost been a substitute for sex, like it sometimes was in the Bible college, and they would have become hot and lusty and intimate without nudity or sin or guilt, and maybe they would have grown tender and vulnerable, as sometimes happens after sex, substitute or not, and maybe they would have unfolded those dark places they kept hidden and also talked regret. And war. And violence."
That's the beautiful beginning to an amazing passage delineating how such a conversation might unfold. Pelster reveals herself to be a sharp observer with an expansive imagination and an exquisite writer.
Rob Cline is a writer and published author, marketing director for University of Iowa's Hancher and director of literary events for New Bo Books, a division of Prairie Lights.