Federal judge upholds death sentences for Iowa kingpin Dustin Honken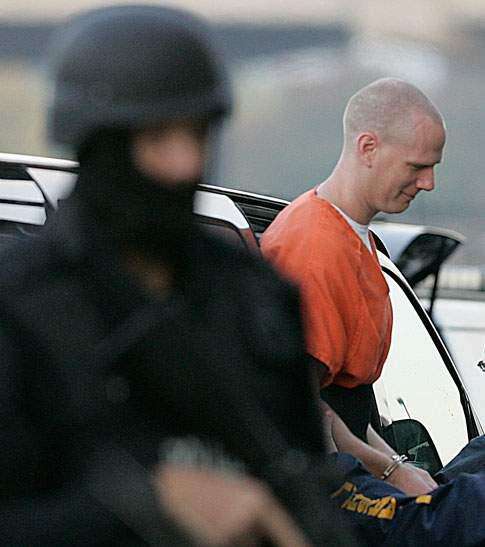 A federal judge Friday in a 404-page ruling upheld the death sentences for Dustin Honken, a Iowa drug kingpin, who was convicted for the 1993 murders of three witnesses and two children.
U.S. District Chief Judge Linda Reade in her ruling concluded Honken received a fair trial and effective legal counsel. She said the court took every "safeguard" to uphold Honken's constitutional rights.
"The trial court skillfully, faithfully and impartially followed the law when overseeing (Honken's) case," Reade said in her ruling.
Reade said none of Honken's arguments provide a basis to "disturb the jury's determination that death is the appropriate punishment in this case."
"In sum, (Honken's) convictions and sentences of death withstand scrutiny even in light of the heightened standards that are applied in capital cases," Reade said.
Reade also said Honken's attorney's representation "exceeded professional standards" because they re-investigated the case by examining the facts underlying the convictions and sentences, including prosecutorial misconduct and the court's role.
Honken, along with his then girlfriend Angela Johnson, were convicted of killing the adults and children in an attempt to prevent a federal investigation into his sophisticated, multistate drug business. The victims were two former dealers for Honken who turned informants, one of their girlfriends, and her two children, ages 6 and 10,  who were home when Honken and Johnson came to find the adults.