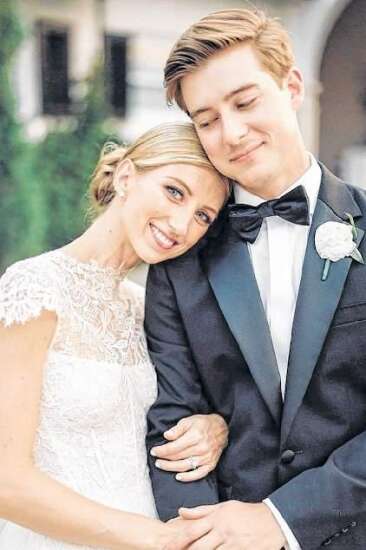 Walsh - Thinnes
Abby Walsh and Dr. William Thinnes were
married on Sept. 11, 2021, at St. Francis Xavier College Church on the campus of St. Louis
University in St. Louis, MO. Abby is the daughter of Liz and Michael Walsh of Kirkwood, MO and Will is the son of Karen and David Thinnes of
Cedar Rapids.
Abby and Will are graduates of St. Louis
University and Will also is a graduate of St. Louis University School of Medicine. Abby and Will will make their home in Chicago, where
Abby is a consultant with Grant Cooper and Will is a resident at Rush Medical Center.