Join us on Thursday, April 18 at the Hotel at Kirkwood for our spring HER Luncheon in Cedar Rapids. Our keynote for the event is Jackie Pelland (Collins Aerospace).
Luncheon tickets are $35 and include the keynote
Workshop tickets are $50 and include the luncheon, plus the workshop.
Want a powerful life? Do work that matters
We all do it. We wait to do work that matters. But, what are we waiting for? Too often we're waiting for permission to act. Perhaps a request from someone higher on the org chart. Or, a call from someone with a job offer. We wait for permission because we are taught to follow the rules, to stand in line, and ultimately, to give others the power. Little by little we begin to doubt our own ability. What if I fail? What if I'm wrong? What if my work is not perfect?
This session explores how to break the cycle of "waiting" and get started doing work that is meaningful, right now!
Following the keynote there will be a panel discussion featuring 5 successful business women.
Moderator: Nancy Hauserman, Professor Emeritus, University of Iowa
Panelist: Melissa Gesing, executive Director, 50-50 in 2020
Meegan Hofmeister, Founder, The Dostal House
Hillary Huges, Director, Prairie Capital Advisors
Stephanie Kemmerer, Pearson's
Josie Rozum, Marketing Director, Dan and Debbie's Creamery
Workshop
The workshop that follows the keynote address gets participants started on a path to doing work that matters. Participants will identify where they want to make a difference, whether that's a new idea or a new way of approaching a current idea. They will examine what's getting in the way and what actions they will take to get started doing work that matters, right now!
Direct questions to Kelly Buchanan, HER Program Director kelly.buchanan@thegazette.com or 319-368-8961.
Presenting Sponsor: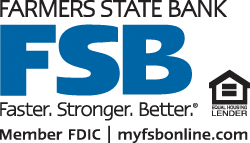 Keynote Sponsor:
Scholarship Sponsor:
Major Sponsors:
Sponsorship packages are still available. Please contact Kelly Buchanan (kelly.buchanan@thegazette.com) for more information.
_________________________________________________________________________________
This event is produced by The Gazette