Home / News / Government & Politics / State Government
Utility-related scams often surface in winter, Iowa officials warn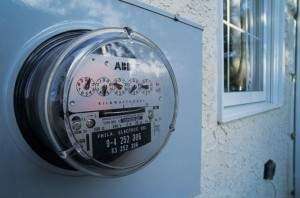 Add another reminder to your holiday list – don't fall victim to utility-related scams.
Iowa Attorney General Tom Miller and officials from Iowa's utility industry held a Statehouse news conference Wednesday to warn Iowans about the prospects of scammers posing as utilities or government representatives in order to gain access to personal information from utility customers or trick them into making payments to avoid bogus shut-off threats.
"Consumer fraud people are very clever," Miller said. "They know human nature. They know how to play people."
Tom Aller, president of Alliant Energy's Interstate Light & Power Co., said scam artists usually target elderly residents, young people and anyone who "let's their guard down" by using emotion or fear to get them to provide Social Security numbers, credit card numbers, or other personal information or to insist they make immediate payments with pre-paid or regular credit cards for past-due charges that will trigger an end to service.
Some scams have resulted in utility customers losing hundreds of dollars, he noted, and they often go unreported because the victims are too embarrassed or ashamed to tell family members, utility companies or law enforcement agencies.
Dean Crist, Mid-American Energy vice president of regulation, said about 200 utility-related scams have been reported to his company over the past year, ranging from people posing as customer service representatives, calls warning of service disconnections for past-due accounts, and discount offers that refer personal information to activate or qualify. Some Spanish-speaking scammers have targeted Hispanic customers will bogus demands, he added.
For instance, last month MidAmerican reported a phone scam in Des Moines where someone claiming to represent the company contacted several customers, saying they needed to make an immediate payment to avoid disconnection, according to a joint news release. Also, Alliant customers in Marshalltown and Perry recently lost several hundred dollars each when a caller convinced them that they owed back payments to the utility when they actually did not and had them pay instantly using "pre-paid" credit cards.
"Never give financial or personal information over the phone or through email unless you're the one who initiates the conversation and you should know who you're dealing with," Miller advised. "If someone calls you out of the blue and demands immediate payment or requests personal information, hang up. If something just doesn't seem right, trust your instinct."
Anyone concerned about a suspicious call should contact the utility provider using the phone number listed on a monthly bill or in a local phone directory – given that many scams use technology in sophisticated ways with "spoof" caller-ID displays or other methods to masks the calls true origin, said Bill Brauch of the AG's consumer protection division. He said scams usually operate outside of Iowa – in other U.S. states, Canada or may be international in scope.
Brauch noted that if a scam operation can make a successful hit in one out of every 1,000 calls, it can provide a lucrative return for the perpetrators.
Officials said customers should report any attempted scams to law enforcement. Iowans also can notify the AG's consumer protection division via the
www.IowaAttorneyGeneral.gov Web site or by calling 515-281-5926 or tollfree at 888-777-4590.