Home / News / Government & Politics / State Government
New York company to run Iowa's new private school aid program
Gazette-Lee Des Moines Bureau
Feb. 28, 2023 6:03 pm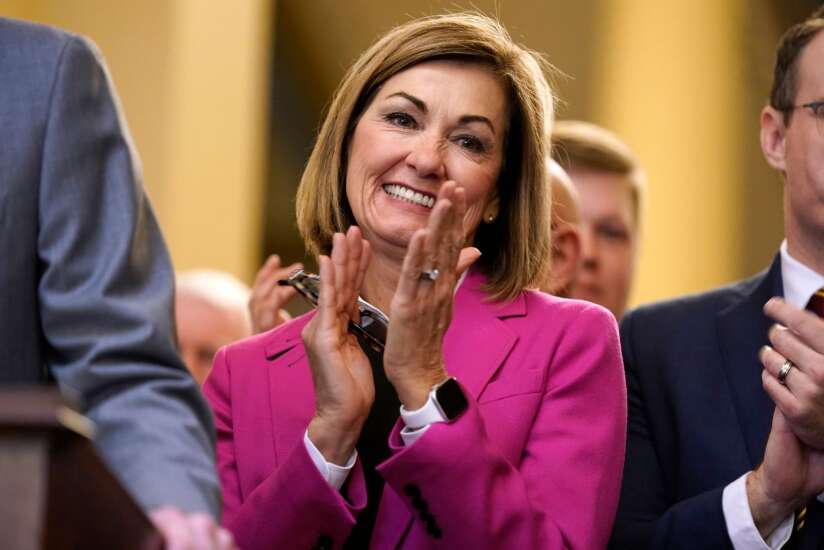 DES MOINES — A New York-based company that administers multiple states' education savings account plans has been selected to run Iowa's new program, Gov. Kim Reynolds' office announced Tuesday.
Odyssey will operate Iowa's program, which passed into law earlier this year. The program is projected to spend roughly $315 million annually in state funding to roughly $7,600 annual scholarships for, eventually, any Iowa student to put toward private school tuition and other education-related expenses.
Now that it has selected Odyssey, the state will begin contract negotiations with the company, the governor's office said in a news release.
Iowa's program is being phased in over four years, starting with the 2023-24 school year, when it will give preference to low-income students. Eventually, all Iowa students will be eligible for the scholarships.
Odyssey was chosen from among four companies that applied to run Iowa's program, the governor's office said. The company registered as a lobbying organization in January, but did not formally register in support of the governor's proposal, according to state lobbying records.
Odyssey operates similar programs in two other states, Arizona and Idaho, the governor's office said.
Odyssey was chosen for "its ability to manage all aspects of program administration, including applications, financial transactions, compliance, fraud prevention, and customer service," the governor's office said.