Home / News / Government & Politics / State Government
New Anamosa prison warden once fended off Taliban
Kris Karberg of South Dakota spent a decade in private security overseas, dealt with Taliban attack at U.S. embassy in Afghanistan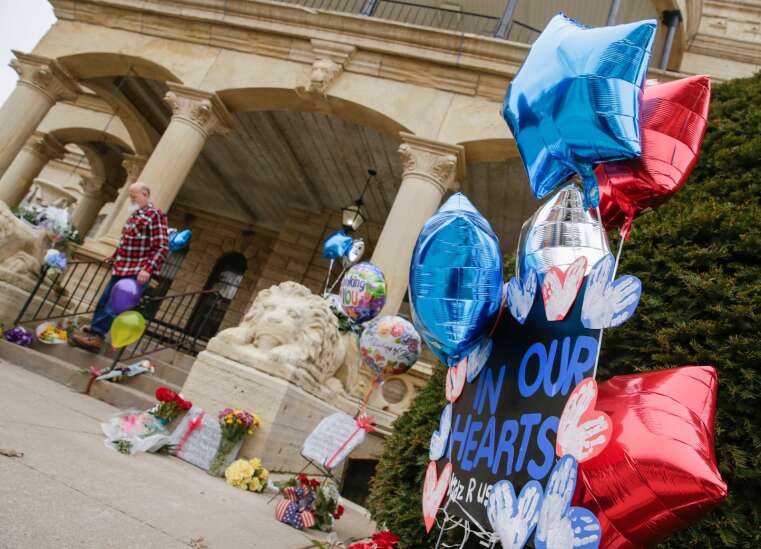 A South Dakota deputy prison warden who helped provide security in Afghanistan will lead the Anamosa State Penitentiary where two inmates were accused of killing a correctional officer and a nurse March 23 in a failed escape attempt, the Iowa Board of Corrections said Friday.
Kris Karberg has been deputy warden at the Mike Durfee State Prison in Springfield, S.D., for three years. In his 28-year career in security, he spent 10 years providing private security in Southwest Asia, Belize and Afghanistan where he was a contractor for the U.S. State Department.
"I was the on-site security director for exterior perimeter security at the embassy in Kabul, Afghanistan," Karberg told the board. "Basically, 4,000-plus employees and diplomats inside protected area. In 2011, we had an actual terrorist attack while I was working. Twenty-hour siege by some Taliban. We were able to neutralize the threat and no one was able to breach our perimeter."
Karberg also was among South Dakota Corrections officials who visited the Anamosa prison for three days in April to provide early advice about improving security after the March 23 attack.
"I know it's not an easy assignment," he said. "I'm definitely looking forward to the challenge of working there."
After the attack, former Anamosa Warden Jeremy Larson was reassigned as interim warden at the Newton facility. Fort Madison Warden Randy Gibbs has been temporarily reassigned to Anamosa until Karberg starts.
The state salary range for prison wardens is $73,299 to $147,763 annually. Corrections spokesman Cord Overton said Karberg's salary will be negotiated now that the board has approved his hire.
When Larson was named to the Anamosa role in 2019 his salary was about $130,000.
Inmates Michael Dutcher, 28, and Thomas Woodard, 39, each have been charged with two counts of first-degree murder, second-degree kidnapping and attempted murder. They are accused of using prison hammers to bludgeon to death Robert McFarland, a correctional officer from Ely, and Lorena Schulte, a nurse from Cedar Rapids. The inmates also are accused of taking employee Lorie Matthes hostage briefly and injuring another inmate, McKinley Roby.
The March 23 slayings have sparked several reviews of Iowa's Corrections System and additional funding to fill staff vacancies. Corrections Financial Manager Steve Dick told the board the agency is expecting $20 million more for salaries in the year that starts July 1 due to new budget appropriations from the Iowa Legislature. The appropriation still is waiting for Gov. Kim Reynolds's signature, Dick noted.
"It's the largest increase I've seen in my time since 2016," he said. "We want to fill all vacant positions. Also, there may be some targeted additional positions in some locations. We're in the process of determining that right now."
The Iowa Corrections Department is seeking a vendor to review all parts of its prison system, from staffing and inmate classification to the safety of buildings where about 8,000 criminal offenders are housed.
The state wants the vendor to examine Iowa's nine prison buildings for security vulnerabilities and "appropriateness for use in housing the population designated for that site," according to a request for proposals. Woodard and Dutcher attempted to use a metal grinder to get through bars outside the prison windows, investigators said.
The review also will cover the number of staff at Iowa's prisons, the possibility of using alternative shifts, such as 10- or 12-hour shifts, overtime, absenteeism and training.
The Corrections Board also hired Nick Lamb as warden of the Fort Dodge Correctional Facility and the North Central Correctional Facility in Rockwell City. Lamb has been a deputy warden at a New Mexico prison for the last year, but spent most of his career working at prisons in Illinois.
Comments: (319) 339-3157; erin.jordan@thegazette.com