Home / News / Government & Politics / State Government
Iowa legislative leaders continue war of words over prison staff deaths, funding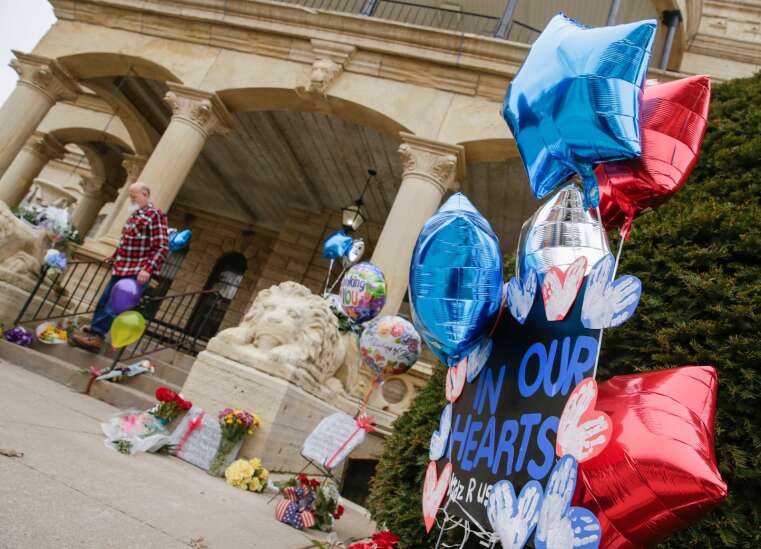 DES MOINES — The blame game over the deaths of two prison staff members continued Thursday with legislative leaders of both parties standing by — and continuing — their attacks on each other.
Democratic and Republican leaders acknowledged the deaths of Anamosa State Penitentiary correctional officer Robert McFarland and nurse Lorena Schulte as tragic, but focused their comments during separate news conferences on the underlying causes of the death and steps to address prison funding.
"What's so unfortunate is that this tragedy that happened at Anamosa was so foreseeable," House Minority Leader Todd Prichard, D-Charles City, said about the inmate attack on prison staff members.
He blamed the situation on changes majority Republicans made in 2017 to Iowa's public employee collective bargaining law to limit topics subject to contract negotiation.
"When you can't have an honest discussion between management and the workforce about how to address things like radios, how to address things like shift staffing, you are setting people up for failure, you're setting them up to have a tragedy," Prichard said.
House Speaker Pat Grassley, R-New Hartford, found complaints that Republicans have underfunded prisons for 14 years "strange" because during much of that time Democrats either controlled the Legislature or at least one chamber.
House Republicans are dealing with the funding issue by proposing a $20 million budget increase, the largest since $19.3 million in fiscal 2012.
"Obviously, we've been able to make this a priority," Grassley said. "Some others are trying to distract from that because we came in at such a high level."
Republicans were planning to propose "basically that same level" of funding even before the Anamosa deaths because "this is something that we campaigned on and that we wanted to follow through with," Grassley said.
Based on Democrats' "consistent pattern" of positions and "the rhetoric that's being spewed out," Grassley stuck by his charge that Democrats don't support law enforcement.
Prichard bristled at that.
"You're telling me that I don't care about law enforcement? I spent five years of my career in law enforcement and to tell me that I don't care about law enforcement is not helpful," the usually mild-mannered minority leader said, pounding his desk as he spoke.
Rather than "just throwing money and saying we're doing something," Prichard called for an "honest discussion about how these prisons are managed, how this system works, and how we're going to keep our state employees, our law enforcement officials, correctional officers and nurses, how we're going to keep them safe."
Until that happens, he said, "we're not going to make the progress that we need to make to make sure that this never happens again."
Comments (319) 398-8375; james.lynch@thegazette.com