Home / News / Government & Politics / State Government
Iowa Democrats renew calls for more prison staffing after Anamosa tour
'I am beside myself when I go in a cellblock that has 300 offenders and two prison guards'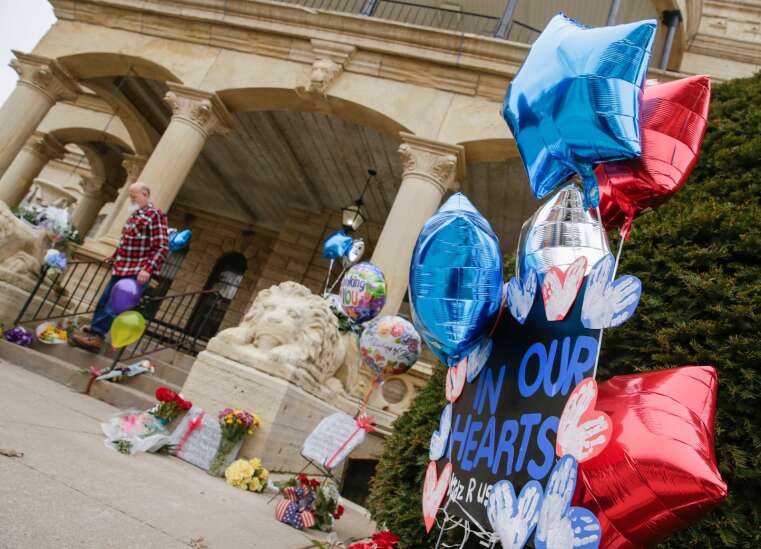 Iowa Democrats say the state should spend $34 million to fill more than 500 vacant prison jobs after the March 23 murders of two Anamosa prison staffers called attention to chronic understaffing.
A handful of state lawmakers on Friday toured the Anamosa State Penitentiary, where they talked with employees and saw crowded conditions, they said in a news conference following the tour.
"Over and over and over, we were shown areas of the prison where you have a huge number of inmates vastly outnumbering the number of staff who are there," said Sen. Zach Wahls, D-Coralville.
Rep. Marti Anderson, D-Des Moines, said she, too, was struck by the offender-to-staff ratio.
"I am beside myself when I go in a cellblock that has 300 offenders to two prison guards," she said. "That has to change. We have to have more staff and give them the opportunity to communicate with each other more fully."
Two inmates, Michael Dutcher and Thomas Woodard, face murder, kidnapping and attempted murder charges based on allegations they struck Anamosa correctional Officer Robert McFarland and nurse Lorena Schulte in the head with hammers, killing them, on March 23. The inmates took Lorie Matthes, another Anamosa employee, hostage briefly and seriously wounded another inmate, McKinley Roby, investigators allege.
Iowa's prison system had 265 vacant positions as of March 31, which included 122 open jobs for correctional workers and 64 for nurses. Wahls said the state should spend $16 million filling those jobs and $18 million hiring another 300 prison employees to fill positions authorized at one point, but removed because there wasn't enough money in the budget for multiple budget cycles.
Lawmakers said the Iowa Department of Corrections also must update technology, especially prison radios staff use to call for help. Iowa OSHA last year proposed penalties for the Corrections Department based on the Anamosa prison and the Iowa Medical and Classification Center in Coralville having radios that were not always functional.
U.S. Rep. Cindy Axne, a Democrat, earlier this week asked for a federal probe of the attack and underlying staffing issues. Her counterpart, U.S. Rep. Ashley Hinson, a Republican, told reporters Friday she thought it was the state's role to investigate.
"I think we absolutely need to get to the bottom of what happened there," Hinson said. "But I don't know if a federal investigation is necessary. I know that our state officials are asking questions and looking into this, as well."
Gazette reporter James Q. Lynch contributed to this report.
Comments: (319) 339-3157; erin.jordan@thegazette.com