Home / News / Government & Politics / State Government
Democrats call on Reynolds to reverse her decision rejecting federal COVID-19 aid to schools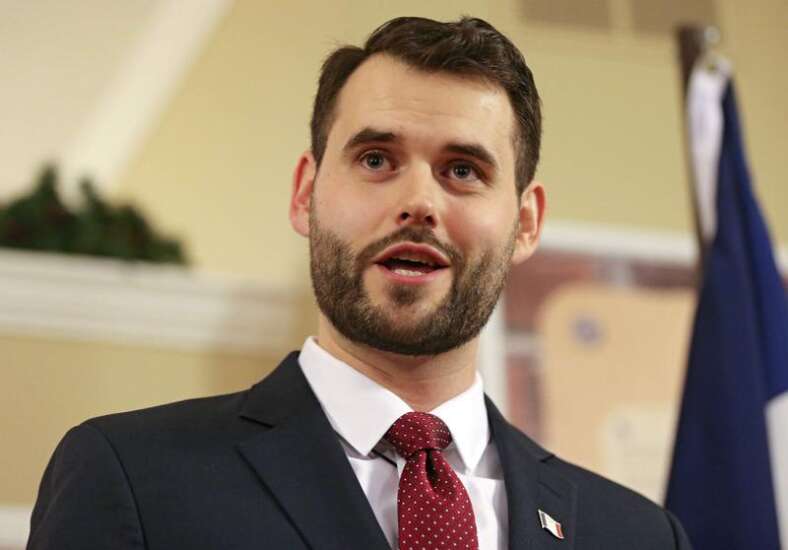 Iowa Democrats continue to hammer what they called Republican Gov. Kim Reynolds' "failed leadership" in confronting the COVID-19 crisis as students return to school this week.
The Iowa Department of Public Health this week reported another 42 deaths, which happened over a month's time, due to the coronavirus since last week's report. That brings the state's total to 6,268 Iowans who have died as a result of the virus. The state also reported 7,619 positive tests in the past seven days. Seventeen percent of the positive tests were among those under age 17, an increase from 13 percent.
"Yet Gov. Reynolds continues to ignore public health experts and the pleas from parents" to release more data, state Rep. Ross Wilburn, D-Ames, who also is chair of the Iowa Democratic Party, said during a virtual news conference Thursday.
He repeated the party's demand last week that Reynolds reverse her earlier decision to reject $95 million in federal funds that could be used for COVID-19 testing in schools. Democrats also called for the governor to return to daily — rather than weekly — reporting to the public of COVID-19 data and allow school districts to protect students and teachers by following guidance from the U.S. Centers for Disease Control and Prevention on using masks. Legislation signed into law by the governor earlier this year prohibits local school districts from requiring students to wear masks in schools.
"I don't understand why we wouldn't do everything we can to keep our kids safe in schools this fall and why we wouldn't use every resource available to us to do so," House Minority Leader Jennifer Konfrst, D-Windsor Heights, said about the decision to reject federal assistance. "It makes no sense to me why we wouldn't want to take additional resources that are given to us to make our schools even safer."
In April, Reynolds announced on national TV she had rejected the federal aid because the state did not need it. " … They sent an additional $95 million to the state of Iowa to get our kids back in the classroom by doing surveillance testing. And I said, 'We've been in the classroom since August. Here's your $95 million back," she said then.
The governor's office also has stated that 65 percent of Iowa's eligible population, which does not include children younger than 12, has received at least one dose of a COVID-19 vaccine.
"Vaccine are the best tool to protect against COVID-19," Reynolds' spokesman Pat Garrett said in a statement this week.
Mask-wearing is another mitigation strategy, "but long-term use can come with its own costs," he said. "Ultimately, parents know the health of their children best, which is why the governor supports parental choice over mandates."
The Democrats sad they are monitoring a lawsuit brought by a Council Bluffs parent seeking to force the state to end its ban on schools enacting face mask requirements. That lawsuit and another challenging Reynolds' decision to end federal coronavirus-related unemployment benefits before the program expired "tell us Iowans feel that their governor and the Republican legislators have not been listening to them," Konfrst said.
Reynolds' "mistakes and political posturing are endangering children and threatening to further disrupt their education," added Senate Minority Leader Zach Wahls, D-Coralville. "Governor, you need to change course."
Comments: (319) 398-8375; james.lynch@thegazette.com