Home / Opinion / Staff Editorials
Wind credits are a bipartisan success story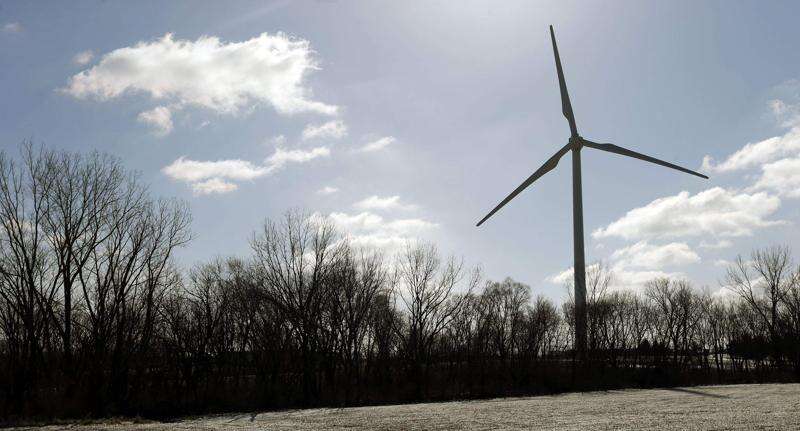 A $3.6 billion wind energy project recently approved by the Iowa Utilities Board is just one more example of the real benefits federal wind production tax credits are bringing to Iowa.
Not only will Des Moines-based MidAmerican Energy's Wind XI farm be the largest renewable energy project in the state to date, company officials expect it to be fully funded by the credits, which Congress extended last year after considerable debate.
Another $1 billion wind project proposed by Alliant Energy also would reap the benefits of the credits, should the Iowa Utilities Board approve it.
But the real winners are Iowans who already benefit from a large share of low-cost electricity generated by wind power - 31 percent at last count, more than any other state can boast. And we can credit around 7,000 jobs in our state to wind and affiliated industries, according to State Economic Development Director Debi Durham.
Research at our universities supports and enhances the industry, and educational trade programs prepare technicians to care for the sky-high machines.
Landowners directly benefit from the extra income turbines provide, and counties reap the rewards of additional property taxes.
In short, wind is good for Iowa and for the country's energy future.
These many benefits are made possible by industry-friendly renewable energy policies at the state level, and by Iowa's federal Congressional delegation, which has repeatedly brushed partisanship aside in order to fight for continuation of federal wind production tax credits.
The Iowa delegation - Republicans and Democrats, past and present - has repeatedly been taken to task by fossil fuel advocates, anti-tax groups and lawmakers from states with little wind investment.
Keeping the credit extended in 2015 was a 'particular victory," according to U.S. Sen. Chuck Grassley, who reacted strongly just last week to news GOP presidential nominee Donald Trump, if elected, would work to immediately end wind energy tax credits.
'If he wants to do away with it, he'll have to get a bill through Congress, and he'll do it over my dead body," Grassley said.
We've long supported the credit as a temporary tool to help grow and stabilize the wind energy industry in Iowa and elsewhere. Projects such as these show the credits are working as intended.
' Comments: (319) 398-8469; editorial@thegazette.com