Home / Opinion / Staff Editorials
The jig is up for Iowa Republicans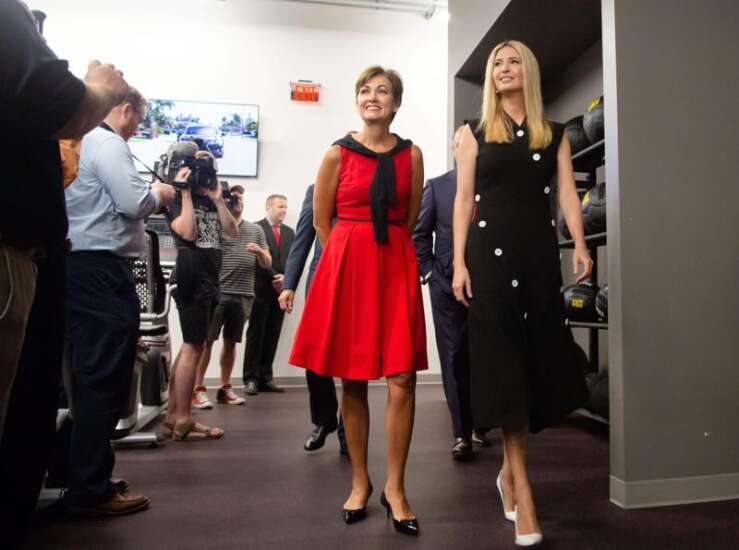 Joe Biden won 306 electoral votes in the 2020 presidential election, easily clearing the constitutionally required threshold of 270. We already knew that, but Electoral College meetings in 50 states this week confirmed it.
There should be no doubt now: Biden is president-elect and will be inaugurated Jan. 20 as the 46th president of the United States.
Iowa Republicans over the past six weeks have held out hope that recounts and legal challenges would turn the tide in favor of President Donald Trump. Now, the fight is over, and it's time to recognize the reality of a Biden presidency.
Iowa U.S. Sens. Chuck Grassley and Joni Ernst this week acknowledged Biden's victory, but only in a roundabout way.
Even worse, Gov. Kim Reynolds last week voiced support for a Supreme Court case brought by Texas, which sought to toss out votes from key battleground states.
After Reynolds was asked about the lawsuit in a radio interview, her campaign team went out of its way to publish a statement lending credence to the challenge.
The Supreme Court, controlled by a majority of Republican appointees, declined to hear the case. The fact that none of Trump's chosen justices favored taking it up should give Iowans a clear sense of how baseless it was.
We are deeply disappointed in Iowa elected officials' reluctance to acknowledge legitimate election results. The peaceful transfer of power is a cornerstone of our republic, and flouting that tradition in any way is dangerous.
We understand Iowa is a red state. Reynolds won election in 2018 as a staunch Trump supporter. The Republican majority in the Iowa Legislature has grown during the Trump era. The president carried the state with a healthy 8-point margin last month.
Still, conservatives must honor the Constitution, and Biden won decisively in the electoral process prescribed therein.
For Iowa to prosper over the next four years, leaders will need to initiate a cooperative relationship with top federal officials.
While they drag their feet in acknowledging the election results, Iowa Republicans are imperiling Iowa's interests. The race is over and Biden won. It's past time to openly say so.
(319) 398-8262; editorial@thegazette.com