Home / Opinion / Staff Editorials
Keep Trumpism out of Iowa classrooms and offices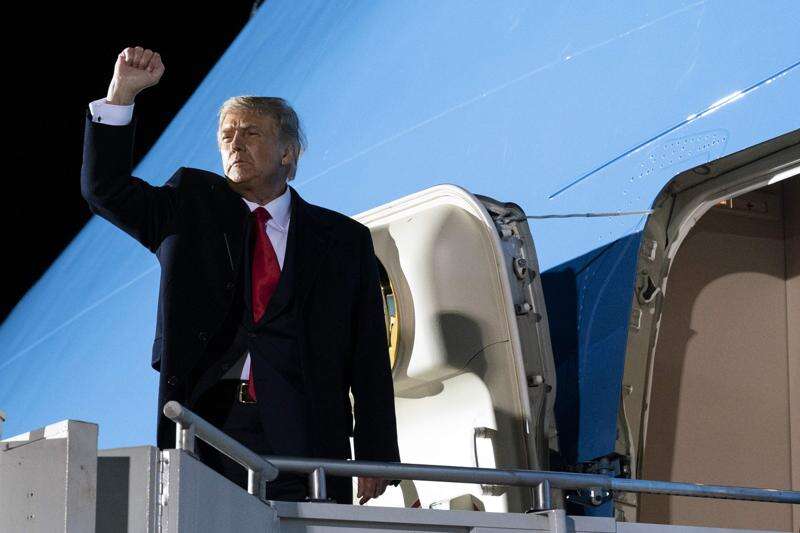 President Donald Trump's war against decency is seeping into Eastern Iowa offices and classrooms.
Federal agencies and organizations receiving federal funding are prohibited from conducting workplace trainings that include 'any form of race or sex stereotyping or any form of race or sex scapegoating," under a Trump administration executive order signed last month.
In Trump's twisted view, programs meant to promote diversity and inclusion are actually 'indoctrination," meant to provoke hate against men and white people. It is a demented and willfully ignorant response to the very real issues of racism and sexism in America.
The order applies not only to government offices, but also businesses with federal contracts and colleges receiving federal support.
University of Iowa officials are halting diversity and inclusion programs for at least two weeks while they evaluate the implications of the order. Employees are being asked to complete a questionnaire about the content of their training sessions.
Iowa State University officials also are reviewing their programs. Representatives from the University of Northern Iowa and Gov. Kim Reynolds' office did not respond to a Gazette news reporter's inquiry this week.
Collins Aerospace and BAE Systems, Cedar Rapids companies with federal defense contracts, also are affected by the order. Workers at Collins Aerospace, the largest employer in Cedar Rapids, last month received an email instructing them to postpone diversity sessions.
Business leaders and higher education administrators find themselves with the difficult task of making sense of Trump's rambling executive order. It uses politically charged terms with extremely broad definitions that will be difficult for diversity trainers to interpret.
The obvious intent is to stifle any meaningful conversation about social justice. Organizations daring to defy the order are threatened with the loss of vital federal dollars.
Regardless of the substance of Trump's new policy, it's simply poor administration. It borrows and expands upon the unilateral 'phone and pen" governance that Republicans blasted President Barack Obama for. There is no deliberation, just a blunt order.
Paired with his recent push for 'patriotic education" in schools, Trump is telling us that he alone, a politician, is capable of setting the social and educational agenda for more than 300 million Americans. Our facts and ideas are now manufactured in Washington, D.C., with Trump's stamp of approval.
(319) 398-8262; editorial@thegazette.com