Home / Opinion / Staff Editorials
It's time to get to work for Iowans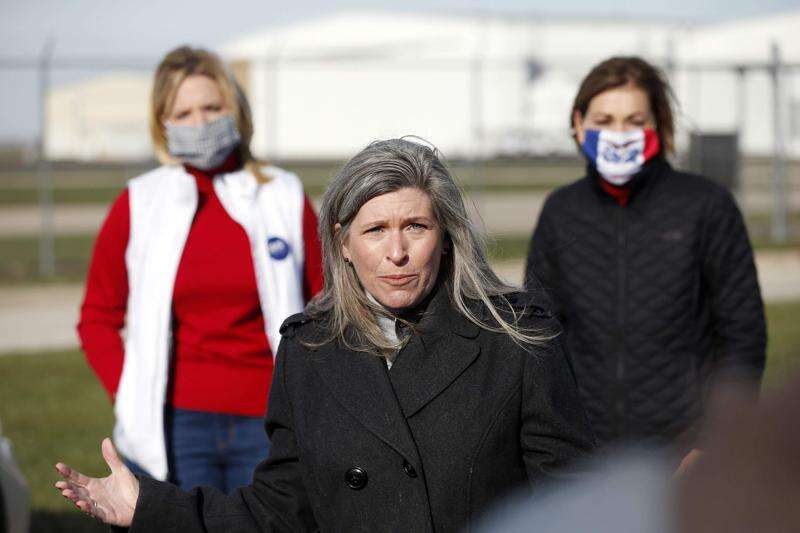 Eastern Iowa will send two new members to Congress next year. The state is trending red, but there's still a purple tint.
Republican Ashley Hinson defeated Democratic U.S. Rep. Ashley Hinson in Iowa's 1st District, which includes Cedar Rapids, Waterloo and Dubuque. It's the only Iowa congressional seat with final results that is set to flip parties.
The race still is too close to call in Iowa's 2nd District, which includes Iowa City, the Quad Cities and Clinton. U.S. Rep. Dave Loebsack's impending retirement ensures either Democrat Rita Hart or Republican Mariannette Miller-Meeks will be the next representative from southeast Iowa, another potential pickup for Republicans.
Statewide, U.S. Sen. Joni Ernst won her first reelection bid in a contentious and expensive race. Democratic U.S. Rep. Cindy Axne held onto the 3rd District seat, and the 4th District switched out Republican U.S. Rep. Steve King for Republican Randy Feenstra.
Overall, it was an affirmation of Republican control in Iowa, but it wasn't a blowout against the Democrats. Both Ernst and President Donald Trump carried the state by smaller margins than in their previous elections in 2014 and 2016.
We congratulate the winners, but we also remind them that they represent all Iowans, not just their party's members. Except for Feenstra in reliably conservative northwest Iowa, none of them won an overwhelming majority of votes.
Elected officials' ability to work in a bipartisan manner will be especially important in the next Congress, with Republicans retaining the Senate and Democrats retaining the House. Hinson, Feenstra and possibly Miller-Meeks will arrive in Washington, D.C. as members of the minority party. Their political futures depend on reaching across the aisle.
During our endorsement process in the weeks before voting started, Ernst, Hinson and Miller-Meeks declined to meet with the editorial board. We were disappointed because we think it's important for politicians to discuss the issues, even when we disagree. Our door remains open, and we hope to help foster better relationships with our elected officials.
Our U.S. representatives are changing, but our values and priorities remain the same.
We continue to call on Congress to seek bipartisan solutions to the pressing issues of exorbitant health care costs, climate change and law enforcement misconduct. We demand a measured, science-based response to the coronavirus pandemic that continues to ravage Iowa, with strong leadership and shrewd oversight from our federal representatives.
Immense problems face our nation. Iowans can't afford two or four more years of a dysfunctional federal legislature.
(319) 398-8262; editorial@thegazette.com