Home / Opinion / Staff Editorials
It's time for new generation of lawmakers in Cedar Rapids and Iowa City
Eastern Iowans should welcome competitive primaries in 2022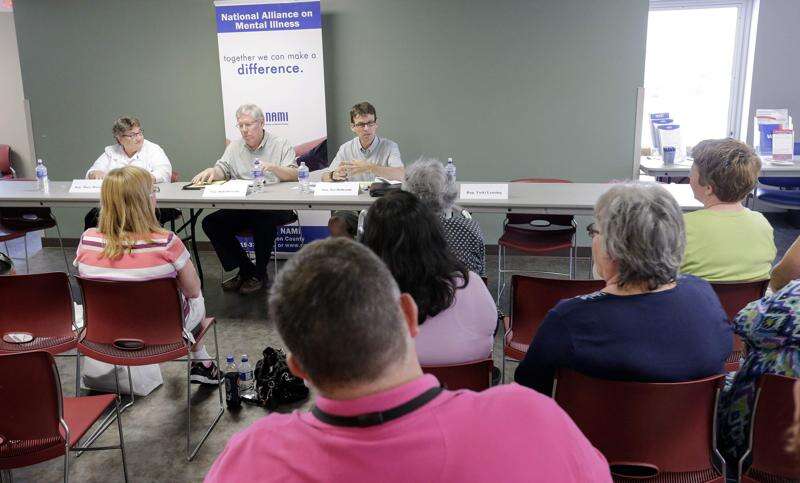 Delegations from Linn and Johnson counties will be significantly different when the next Iowa General Assembly gavels in for its 2023 session.
Several local lawmakers are seeking other offices or retiring from the Legislature. Combined with the shake-up of legislative lines through decennial redistricting, Eastern Iowa could see intense primary and general election contests in 2022. Voters and candidates should welcome that.
Three longtime local Democratic legislators have announced they won't seek re-election — Sen. Rob Hogg of Cedar Rapids, Sen. Joe Bolkcom of Iowa City and Rep. Mary Mascher of Iowa City. They have more than 60 years of combined legislative experience.
The trio's contributions over their long legislative careers are laudable. They are among the state's most outspoken advocates on key issues — Hogg on climate change, Bolkcom on medical cannabis, Mascher on public education.
We give them a lot of credit but we agree it's time for them to move on and give others an opportunity to serve. A couple decades in Des Moines is long enough. There is a deep bench of local advocates who haven't had the chance to run due to local legislators' longevity.
"We have a lot of tenured members in both House and Senate caucuses who have sat in these seats a long time. I love them all … but having some turnover right now with the new map would be a good thing," Bolkcom said in a recent interview.
In addition to those three, first-term Rep. Christina Bohannan of Iowa City and 10-year Sen. Liz Mathis of Hiawatha plan to run for U.S. House next year, leaving their seats open to newcomers.
Several Eastern Iowa seats are seen as safe ones for Democrats. While The Gazette editorial board is nonpartisan, we recognize that legislators in those districts have special responsibilities. Those districts deserve bold leaders who will thoughtfully challenge the status quo.
We hope and expect to see spirited primaries next year. We also hope Republican challengers will put their hats in the ring to give voters a choice in the general election. No one should fall into elected office without having to campaign to the people.
(319) 398-8262; editorial@thegazette.com