Home / Opinion / Staff Editorials
Iowa Legislature 2022: Focus on the common good
Make the 2020 Iowa legislative session about finding bipartisan solutions to big problems facing Iowa.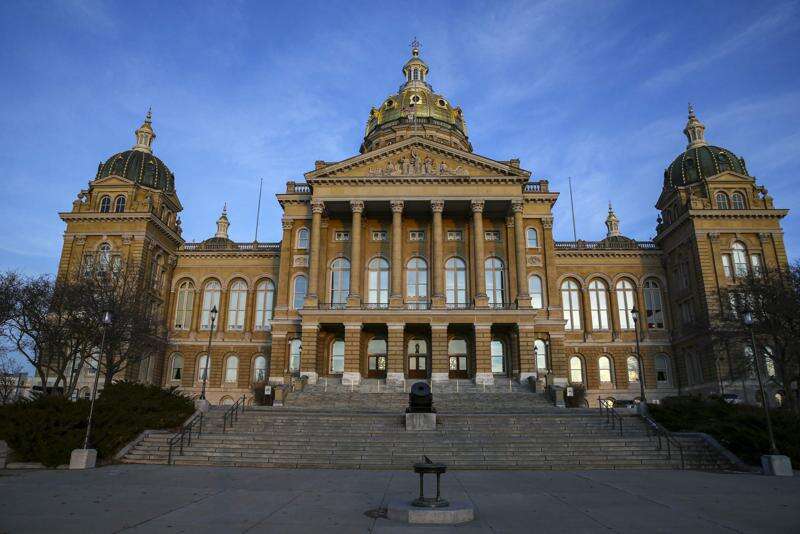 The 2022 Iowa legislative session opens on Monday. And there's no reason why the Republican-controlled House and Senate can't embrace bipartisan measures addressing important problems that could be applauded by all Iowans.
Yes, it's an election year. And, yes, we've been disappointed too many times to count with divisive, misguided and highly partisan legislation rammed through the Statehouse in recent years. No doubt we'll be disappointed again. But we'd rather see our state government work responsibly to the broad benefit of Iowans with an emphasis on the common good over partisan warfare.
Here are some issues where we think common ground can be found.
Workforce development — Iowa has a shortage of workers, which is harming businesses of all sizes and stymieing economic growth. A larger investment in Gov. Kim Reynolds' Future Ready Iowa initiative would be a place to start, along with expanding job training and retraining opportunities. Iowa's public schools are a good place to start preparing our future workforce, so long as they are adequately funded. We should also position Iowa to tract talent. Addressing a lack of worker protections and benefits, such as paid family leave, could help. Dropping anti-immigrant rhetoric and shelving mean-spirited bills targeting transgender Iowans would go a long way toward making Iowa welcoming.
Within the broader workforce shortage, Iowa's school districts also face a shortage of teachers and administrators. Using Future Ready Iowa to attract and train teachers could be a start, along with giving districts more flexibility to adopt creative efforts to recruit and keep teaching talent. Lawmakers should resist efforts to punish teachers and staff over controversial library offerings and bills that would further micromanage curriculum.
Housing — Expanding Iowa's workforce won't happen if workers can't find affordable housing. Reynolds has announced that $100 million in federal COVID relief will be pumped into a series of existing housing initiatives. That's good news, but the Legislature, returning to a $2 billion budget surplus, can find additional dollars to do even more.
Child care — Iowa needs hundreds of thousands of child care slots to meet demand in a state that leads the country in the number of parents working outside the home. In November, Reynolds' child care task force announced its recommendations and the governor is steering $200 million in federal aid to help child care facilities. These are good steps, but the Legislature can do more to not only help business owners but also address salaries, benefits and other issues prompting a child care worker shortage.
Mental health — Last year, lawmakers dramatically changed the way Iowa's regional mental health systems are funded, with the state taking over funding previously provided through property taxes. But the change came with no dramatic increase in funding to shore up large gaps in the availability of services for Iowans in need of help. More dollars are needed to expand access to service across the state. School districts, which face the same difficulties navigating a lack of available services, also need additional resources and training to address the needs of students and staff. A dedicated stream of state funding specifically for school mental health needs would be a positive start. Illinois recently decided to provide six mental health days for students. Iowa could follow that lead.
Fill the fund — Constitutionally protected Iowa Natural Resources and Outdoor Recreation Trust Fund remains empty more than a decade after 63 percent of Iowa voters approved its creation. Raising the sales tax by three-eighths of a cent could provide as much as $200 million for water quality improvement efforts, create new recreational opportunities and pump much-needed dollars into Iowa's chronically underfunded parks system. Surplus dollars also could be used for environmental protection.
Community development — State resources could kick-start transformative place-making projects in communities across the state, improving the quality of life for residents, supporting Iowa businesses and attracting visitors and the dollars they'll spend locally.
Marijuana — Lawmakers should expand Iowa's unduly restrictive medical cannabis program to cover more Iowans and provide more access to beneficial products. Decriminalizing marijuana passion would be a positive step in addressing racial disparities in Iowa's criminal justice system. And with polls showing support for legal, recreational marijuana in Iowa, it's time to begin the conversation about what legalization in Iowa might look like.
(319) 398-8262; editorial@thegazette.com