Home / Opinion / Staff Editorials
Iowa Democrats have work to do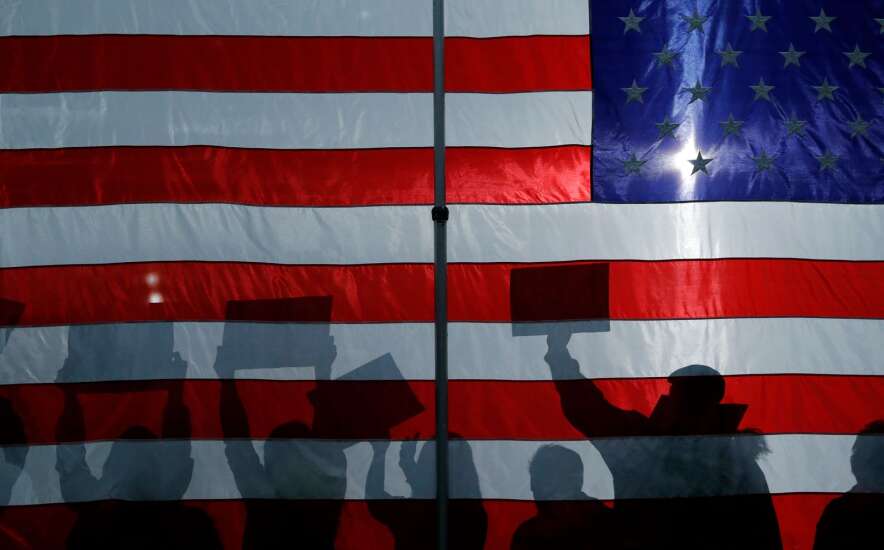 National Democrats have moved to boot Iowa's caucuses from the leadoff spot in the presidential nominating process. Leaders are supporting a plan pushed by President Joe Biden to shake up the primary calendar, putting South Carolina, Nevada, New Hampshire, Georgia and Michigan in the early window of the process.
The party's reasoning is understandable.
Democrats want leadoff states to reflect the party's diverse coalition. Iowa is overwhelmingly white while the new calendar gives Black voters, rightly described as the "backbone" of the Democratic Party, in South Carolina a leading role. The party has soured on caucuses, which come with barriers to participation for many voters. In 2020, Iowa's Democratic caucuses where beset by an array of embarrassing problems that delayed reporting of results.
Iowa is no longer a purple swing state up for grabs in presidential elections. Donald Trump won the state handily twice. Last month, while Democrats across the country did surprisingly well in midterm elections, Iowa Democrats suffered losses up and down the ballot.
State law requires that Iowa's caucuses be scheduled before any other nominating contest. But it's likely any Democratic candidates who campaign here will face sanctions imposed by the national party. Regardless, the Democratic caucuses as we've known them for 50 years likely aren't coming back.
On one hand, it's very bad news for the Iowa Democratic Party, which has depending on the presidential caucuses as an organizational and fundraising tool. The caucuses bring political talent to the state and generate enthusiasm for the party.
But on the other hand, the loss of the Democratic caucuses should push Iowa Democrats to focus on its primary mission, and that's to find out why the Democratic brand is so badly damaged in Iowa and begin the work to do something about it.
The state party needs a complete overhaul. Despite being on the popular side of many issues, from support for public schools to defending abortion rights, Democrats won only one statewide race and saw Republican majorities in the Legislature grow. Democrats; estrangement from rural, small town and county seat cities worsened.
So the party needs to reckon with those realities and reengage with voters who have lost faith in Democrats. It's hard work, but if the party hopes to make a comeback in Iowa, digging deep is necessary. The party needs to find fresh leadership and new voices to lead the effort.
Picking presidents made for a great spectacle. But picking up the pieces of once competitive party is far more important in the long run.
(319) 398-8262; editorial@thegazette.com
Opinion content represents the viewpoint of the author or The Gazette editorial board. You can join the conversation by submitting a letter to the editor or guest column or by suggesting a topic for an editorial to editorial@thegazette.com