Home / Opinion / Staff Editorials
Election changes make sense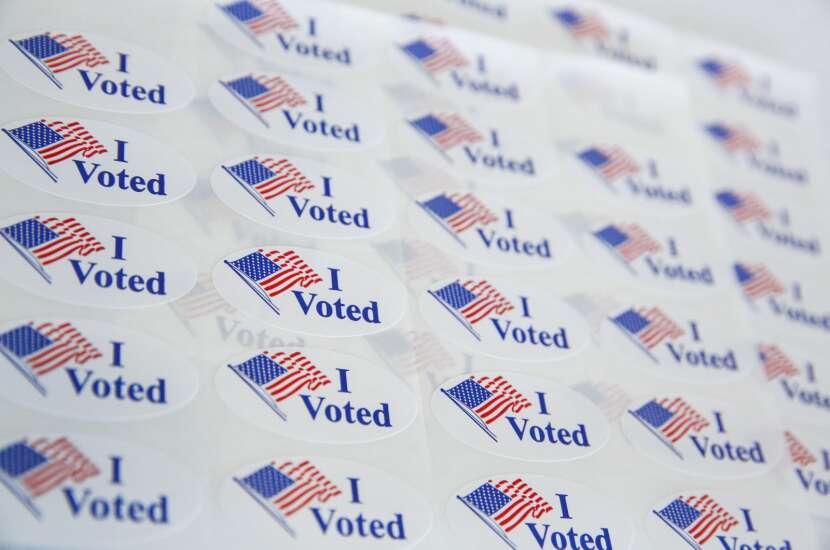 Secretary of State Paul Pate and county auditors from across Iowa are proposing common-sense election law changes proofing uniform rules for recounts and expanding the amount of time Iowans have to receive and cast absentee ballots. We urge lawmakers to take action on these proposals.
Pate is asking lawmakers to create a standard timeline for recounts across all 99 counties while also setting uniform rules for recounting, reconciling and reporting ballots.
Pate also would expand the size of recount boards in larger counties, with five members in counties with populations between 15,000 and 49,000 and seven members in counties populations of 50,000 or more. Currently, three-member boards handle recounts.
The highest-profile example of the need for changes is the 2020 congressional race in the former 2nd District, which U.S. Rep. Mariannette Mill-Meeks eventually won by just six votes. The recount process in the district revealed a patchwork of county-by-county recount procedures.
Voters and candidates deserve uniform rules to make sure recounts are accurate and fair. It should be a priority of both Democratic and Republican lawmakers to make this happen.
Aside from Pate's proposal, the statewide association of county auditors is asking lawmakers to reconsider actions they took to shrink the early voting window in Iowa to 20 days.
Iowans used to have 40 days to vote early, and the 29 day period approved by Majority Republicans has made early voting tougher for voters and has increased the workload for election workers.
In the shorter window, voters who make a mistake on their absentee ballot request form have little time to correct the mistake and receive a ballot. Returning ballots by mail carries risk, given that all ballots must be in a county auditor's office by 8 p.m. on Election Day. Some voters have been thwarted by these rules. Votes cast by Iowans temporarily living out of state may not count.
More than 370,000 Iowans voted absentee in 2022, down 30 percent from the number who voted early in 2018.
Unlike Pate's proposal, the auditor's ideas are likely to meet resistance from Republicans who run the Legislature. If the lawmakers won't widen the early voting window, auditors have requested they be allowed to send out requested ballots five days early to ease the workload and time crunch.
This strikes us as a reasonable request. Although election law changes have become politically charged in recent years, we urge lawmakers to listen to the Iowans who must run elections under these rules. Voters from all political parties will benefit.
(319) 398-8262; editorial@thegazette.com
Opinion content represents the viewpoint of the author or The Gazette editorial board. You can join the conversation by submitting a letter to the editor or guest column or by suggesting a topic for an editorial to editorial@thegazette.com