Home / Opinion / Staff Editorials
Cedar Rapids to diversify housing supply with accessory dwelling units
Rigid single-family zoning policies deprive residents of more choices — it's especially problematic for those who don't want big homes, such as the elder Cedar Rapidians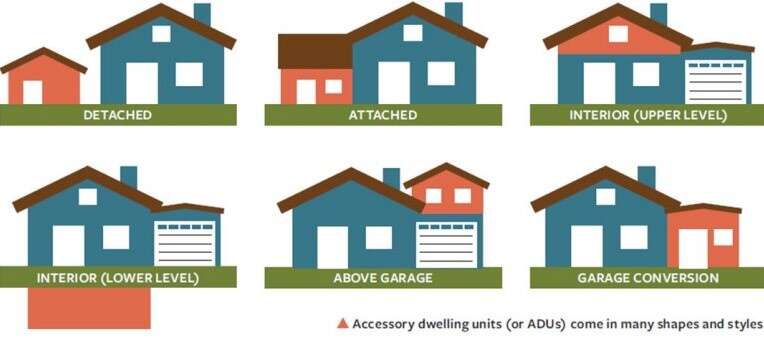 Cedar Rapids has an idea to bolster housing options and potentially start to address other city priorities along the way, including equity and climate action.
The City Council is considering an ordinance that would ease regulations on accessory dwelling units, which are secondary residences on the same lot as an existing home. Sometimes known as granny flats, they can help fill an unmet need for smaller housing options in areas otherwise exclusive to large single-family homes.
A surprising number of problems facing communities like Cedar Rapids can be traced back to rigid single-family zoning restrictions — housing costs, carbon emissions, gaps in the transportation system and policing disparities, to name a few.
Over the past century or so, local governments have adopted policies to segregate housing by type. These zoning rules have the effect of creating sprawling neighborhoods with excessive lot sizes and setbacks, geographically separated from apartments and other high-density housing types.
The status quo deprives residents of more choices. It's especially problematic for people who don't want or can't afford a big suburban home, such as seniors, those with disabilities, young professionals and low-income workers. The system also incentivizes reliance on cars, drives up housing costs and segregates citizens by socioeconomic status.
Accessory dwelling units are allowed under the current city code but the standards are so restrictive that they are rarely built. Since 2019, only four such units have been developed in Cedar Rapids. The proposed change would allow accessory dwelling units in all residential districts, open the potential for modular units, expand the allowable size and increase the number of units per lot from one to two.
While the ordinance was tabled by council members this week, it appears to be on its way to eventually being approved. Council member Dale Todd is concerned about adding too much density in "fragile" neighborhoods. That's something to keep in mind as city staff assesses the impact of the change but it shouldn't sink the proposal.
Cedar Rapids' plan to promote accessory dwelling units is a modest update, not a radical reform of single-family housing policy like some U.S. cities are undertaking. It's a smart and measured idea, which we hope will spawn more efforts to diversify the housing supply.
(319) 398-8262; editorial@thegazette.com