Home / Opinion / Staff Editorials
A continuing menace to voting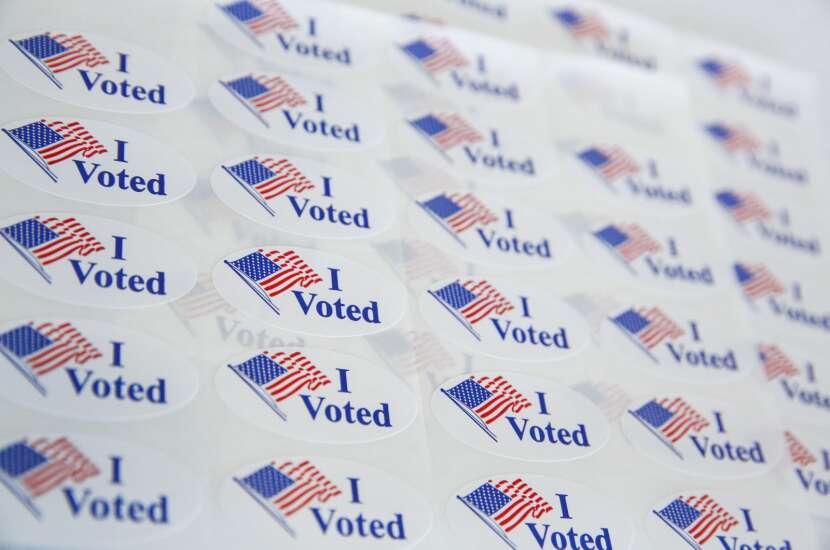 In a recent week, the Linn County Auditor's Office received 119 voter registration challenges after receiving three such challenges in the past 15 years. The Black Hawk County Auditor's office received 570 challenges, a number many times larger than what the office has seen in past years.
Of course, it's perfectly legal for Iowans to challenge voter registration information if they believe it's incorrect or fraudulent. But such a large number of challenges indicates something has changed.
It's no coincidence Dr. Douglas Frank, a former math teacher from Ohio and adherent to the widely disproved allegation that the 2020 presidential election was stolen through fraud, gave a talk in Independence in July. He spoke to a group called Iowa Canvassing, according to reporting by the online political news site Iowa Starting Line.
According to that reporting, Frank claimed there was "massive election fraud" and touted a conspiracy theory that Jewish philanthropist George Soros, Hillary Clinton and Facebook's Mark Zuckerberg are to blame. Conspiracy theories run deep, but evidence of actual fraud could fit in an eyedropper.
The challenges, too, added up to a nothing burger. Linn County Auditor Joel Miller said challenged registrations for voters who moved out of state. Black Hawk County Auditor Grant Veeder said many of the questioned registrations would have been canceled anyway if the registrants failed to vote in November. So much for uncovering fraud.
But the episode shows voting in Iowa remains menaced by perpetrators of the Big Lie about a stolen 2020 presidential election. This pernicious, damaging falsehood led to shadowy, potentially illegal push to overturn the will of voters, culminating in the Jan. 6 attack on the U.S. Capitol in an effort stop the election from being certified.
In Iowa, the Big Lie was used as a pretext to pass another round of unnecessary and harmful legislation making it harder to vote absentee and leveling potential criminal penalties at county auditors.
The Big Lie continues to threaten our democracy, as it's fabricator in chief continues to be the leader of the Republican Party. Republicans who buy into Donald Trump's fictions are running to take over election oversight in multiple states. Iowa GOP candidates welcome his endorsement.
Iowans living in the reality based community need to repudiate these lies in November and stand up in favor of democratic elections in the future.
(319) 398-8262; editorial@thegazette.com
Opinion content represents the viewpoint of the author or The Gazette editorial board. You can join the conversation by submitting a letter to the editor or guest column or by suggesting a topic for an editorial to editorial@thegazette.com