Home / Opinion / Staff Columnists
Yes, Virginia, you are being surveilled
Schools in Iowa and elsewhere have software to trace students' digital footprints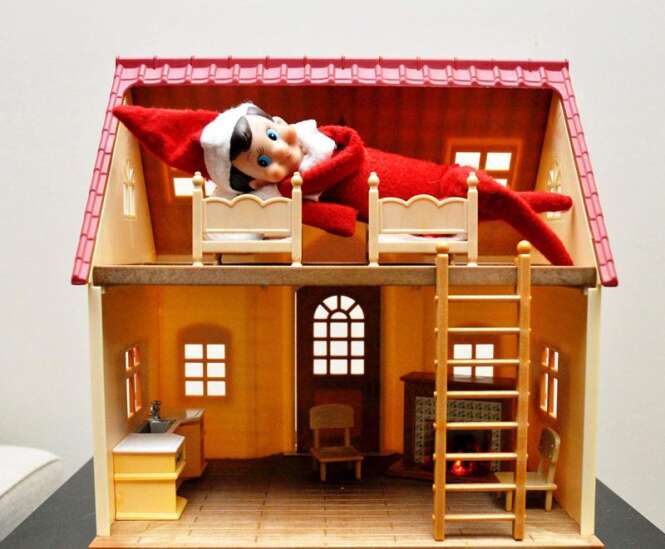 He sees you when you're sleeping. He knows when you're awake.
No, it's not Santa Claus. It's that other white bearded fellow Uncle Sam and all his subsidiaries in federal, state and local governments.
Yes, Virginia, the government is watching you. Increasingly, with the ubiquity of internet-connected technology in education, children are being subject to the intrusive eye of public overseers.
Back in my day teachers could intercept handwritten notes passed between students, but nowadays they can simply view students' emails and direct messages. Students may be unaware that those communications are not private.
School districts in Iowa and elsewhere are doing business with a slew of software vendors that allow educators to trace students' digital footprints — search terms, emails, social media posts and even real-time screen views. That includes activity on school devices used during the school day, but also on devices owned by families and used at home.
More than half of teachers say they can view the contents of a student's screen in real time and monitor keyword searches on devices issued by schools, according to survey data released this year by the Center for Democracy and Technology. Even more concerning, many teachers say they can run that same surveillance on students' personal devices — only a quarter of teachers surveyed said monitoring student technology is limited to school hours.
In theory, these tools are meant to keep students safe. Tech companies say they can automatically flag content related to violence, self harm and drug use. In practice, they are doing much more than that.
The new frontier in school discipline is to punish students for comments they make on social media outside school. Officials at the Cedar Falls School District this year said they took "swift and appropriate disciplinary action" against a student who posted a photo including a racial epithet on her Snapchat.
The surveillance state might not literally see you when you're sleeping, but snoops might really be able to determine when you're awake. With so much of our lives taking place online, the data can be used to patch together a detailed account of an individual's daily activities.
In the hands of an abusive teacher or family member, that type of information could put students in real danger. And since much of it is done on the cloud, the data might be vulnerable to hackers or other bad actors.
For students who have grown up online, it might not even occur to them that this is invasive.
Some kids even clamor to be surveilled in their pursuit of Christmas loot. For one easy payment of $32.95, parents can extend Santa's surveillance apparatus into their homes — and their kids love it, according to the makers of "Elf on the Shelf."
"The magical Scout Elves help Santa manage his nice list by taking note of a family's Christmas adventures and reporting back to Santa at the North Pole nightly," according to the "Elf on the Shelf" website.
That creepy little elf doll is the 21st century spiritual successor to those ominous lines from "Santa Claus is Comin' to Town." One could hardly think of a better psy-op to normalize the ever-present surveillance among the next generation.
(319) 339-3156; adam.sullivan@thegazette.com