Home / Opinion / Staff Columnists
There is beauty in breaking gender constraints
Amidst the anti-LGBTQ+ upheaval, it's important to understand that gender is an expression. And as Americans, everyone has the right to express themselves in the way they see fit, so long as it doesn't cause harm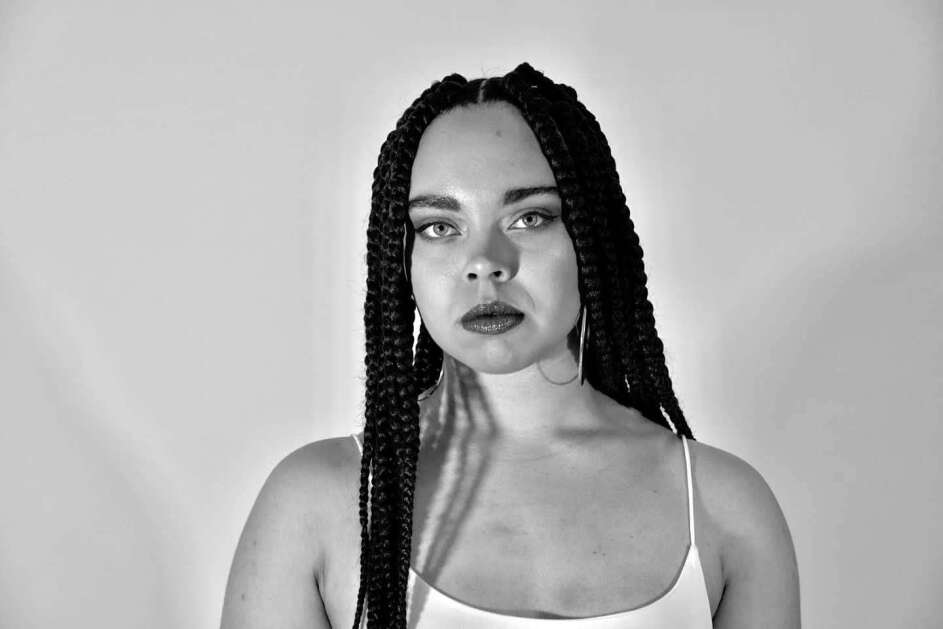 The nation is in a volatile time right now. The intensity of the so-called culture wars between conservatives and liberals, among other groups, has heightened to the point where lawmakers and the highest court in this country have rolled back fundamental protections for women, members of the LGBTQ+ community, people of color, teachers and schoolchildren—the list goes on. That being said, it's important for those at-risk to remember that they are not alone—no matter how bad those targeting them want them to believe that.
As a member of the queer community, the recent legislation being introduced and passed in Iowa is targeting transgender youth and those who choose to express their gender in nonconforming ways is an attack on our freedom of expression—and it is unacceptable. What's more? It's rather despicable that these lawmakers, elected to represent the good people of Iowa, are targeting a group of people that can't even properly defend themselves: children. The excuse these "representatives" give: It's all in the name of parental rights. Ironic, seeing as if anyone read my last column, they'd know this new legislation is actually the furthest thing from granting parents more rights. In fact, Republican legislators in Iowa are restricting the rights of parents to look after their children in the way they see fit by imposing restrictions on the health care their kids can receive and more.
That's why it's all the more important that those at risk find joy in expressing themselves the way they see fit—it's their fundamental human right to do so, if not at the state level, then the federal one. And this columnist urges them to push back against the status quo and social norms to discover solace in living as one's most authentic self. Not just for those who are part of the LGBTQ+ community—but anyone who feels restricted in their presentation of self to make others more comfortable at the expense of one's own well-being.
For example, the text "I Want a Wife" by Judy Brady first appeared in Ms. Magazine's inaugural issue of 1971. The satirical prose style exemplified showcased feminist humor in the early 1970s and sparked an awareness for the unfair roles of husband and wife and the inequality and disparities emphatically apparent between the two. The text rebelled against the inherent and traditional social ideology of housewives as inherent servants to their husbands and created the notion that women could be more than a wife—they could rise above the demoralizing societal expectations that deprived them of spirit, courage and acceptance of their sexuality, among other things.
There is no doubt that there are people making big strides in the feminist ideology and exemplifying the legacy that Judy Brand left behind in popular culture today, which convey the messages that women can be more than someone's wife and they are entitled to do with their life what they please. And on a more general note, nobody of any gender should have to fit within the marginalizing roles society and cultural norms have thrust upon them—men, women, nonbinary individuals and more.
I urge you, the reader, to discover what makes you feel happy, in spite of what others might think. While I usually write for the voiceless or those that are often ignored in mainstream media, this column is a love letter to all those that feel ostracized and isolated when presenting themselves in their most authentic form. It's easier said than done. But having the courage to break out from constricting gender roles to just simply be—well, that's priceless. We are warriors. We are enigmas, And we are all beautiful.
Nichole Shaw is a Gazette editorial fellow. Comments: nichole.shaw@thegazette.com
Opinion content represents the viewpoint of the author or The Gazette editorial board. You can join the conversation by submitting a letter to the editor or guest column or by suggesting a topic for an editorial to editorial@thegazette.com