Home / Opinion / Staff Columnists
Steve King conservatism and the future of the GOP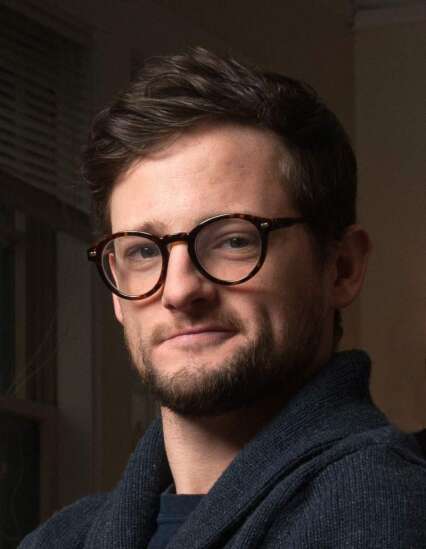 You probably know already that Congressman Steve King made international headlines this week when he said 'We can't restore our civilization with somebody else's babies."
I wanted to learn more about what King meant, so I talked to a couple of those 'somebody else's babies" - friends of mine who have been active in Republican politics in one way or another.
Adil Khan was born in Qatar, the son of a business owner. His family settled in Illinois, where Khan spent his childhood, later attending Drake University and making his family, career, and political life here in Iowa.
Khan was a key Iowa figure in the Ron Paul and Rand Paul presidential campaigns. He's still a Republican today, but has openly criticized fellow Republicans - like King, for the latest controversy.
Through his own personal background and today through his work in the tech sector, Khan can see what King apparently can't - that self-reliance and entrepreneurship are common values among immigrants.
'They have seen examples of government not working - they've seen elements of socialism, they've seen elements of cronyism. They're usually coming to the U.S. because they believe they can work hard and get ahead. They are not coming here looking for any handouts," Khan said.
Another ally of mine, Joseph Howe, was born in the United States, though his great-grandfather and several other extended family members were from Mexico.
Howe was an active Republican and a member of the Polk County GOP Central Committee until last year, when he registered as a Libertarian. He said comments like King's were a 'contributing factor" to his decision to leave the party, but not the main factor.
'No party is perfect and there are always fringe groups that say provocative things, but I would say [the Libertarian Party is] more welcoming to minorities. Some folks are divided on border security or whatnot, but that's more of a policy difference than a racial or cultural difference," he said.
I'm a Republican because I believe our party is the most effective vehicle for promoting the free market and self-determination. King's protectionist policy agenda is directly contrary to my values.
Khan's observation about immigrant work ethic isn't just anecdotal. A report published last year in the Harvard Business Review found that immigrants make up 15 percent of the U.S. workforce, but about 25 percent of U.S. entrepreneurs and that portion is growing. Another study last year from the University of Pennsylvania showed immigration leads to more innovation and higher government tax revenues.
For the Republican Party to remain competitive in the face of changing demographics, its leaders must once again recognize the enormous value immigrants offer to an open society and a free-market economy.
Many conservatives are interpreting Donald Trump's win last November as an ultimate validation of conservative identity politics. It's too soon to say, but I suspect history will show the Trump era to be more of a flashbang than a seismic shift in American politics.
King's latest controversy will not likely hinder his political career - not anytime soon, and not in Iowa's 4th District, at least. But if his brand of conservatism is allowed to take hold across the party, our days are numbered.
' Adam Sullivan's column appears on Fridays. Comments: Sullivan.AB@gmail.com; adam4liberty.com