Home / Opinion / Staff Columnists
SD 18 slate taking shape, but one GOP moderate need not apply - UPDATED II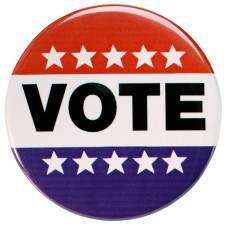 The list of potential candidates for the open Senate District 18 seat vacated by Swati Dandekar is taking shape.
We have at least two Republicans, both businesswomen, Mary Rathje and Cindy Golding.  It's possible other Republicans will emerge before (Wednesday) THURSDAY night district nominating convention.
Democrats are trying to stay mum, although it appears that former KCRG and KWWL anchor Liz Mathis will be their candidate. No announcement has been made, (SEE ANNOUNCEMENT BELOW) and the formal nominating convention is Saturday Sept. 28.
But one group, Faith in Iowa, seemed to spill the beans last night in a press release urging members to get involved in Mathis' campaign. An excerpt:
...But today is a new day and the Democrats can hold on to that Senate seat.
Why?
Because Liz Mathis the Democratic candidate for Iowa Senate District 18!
As the former news anchor on KWWL and KCRG, she is the familiar face and voice who delivered news to thousands of Eastern Iowans for years.
Liz Mathis is a household name!
And all of us must do everything we can to help her get elected...
A second email from the group with the subject line "premature adulation," noted that nothing is official until the convention. Mathis has not returned my phone calls.
When word of Dandekar's departure broke, one of the first names I thought of was Linn County Supervisor Brent Oleson, who represents much of Senate 18, including Marion, and was chief of staff to Mary Lundby, who represented Marion in the state senate for 14 years.
But Oleson said he was contacted by several Republican leaders/activists in Des Moines who informed him in no uncertain terms that his candidacy would not be warmly received. Do not run was the message. He didn't name names.
"They said I wouldn't get past the convention because of my support for (Project Labor Agreements) and the marriage amendment issue," Oleson said. "They want someone without a record."
Oleson played a key role in putting together project labor agreements with the intention of making sure the maximum number of local workers got jobs on numerous post-flood county public works projects, in then midst of a recession. And he's signed on with former Sen. Jeff Angelo's effort to organize Republicans who support legal gay marriage.
So he reached out to work with unions and doesn't think the state should deny civil marriage rights to thousands of its citizens. And for that dual deficiency in his required daily allowance of today's GOP ideological purity, he need not apply for the Senate seat, even though he'd have an excellent chance of putting it in the R column. (Although I'm not sure why he'd want to leave a good gig to go to the Legislature.)
Never mind that the slice of electoral geography in question has now been represented by moderates for 16-plus years, first by Lundby and then by Dandekar. Turning away from that winning formula in this narrowly divided but independent leaning district would be a mistake for either party. Republicans are giving early signs of such a rightward turn. But we'll start learning a lot more about the candidates and where they stand soon.
UPDATE --Former U.S. Attorney Matt Dummermuth has now thrown his hat into the GOP contest.
Here's his news release:
Robins resident and former U.S. Attorney Matt Dummermuth announces candidacy for open Iowa Senate Seat
 ROBINS - Former United States Attorney and current small businessman Matt Dummermuth today announced his candidacy for the Republican nomination for Iowa Senate District 18. The seat is open as a result of the recent resignation of Senator Swati Dandekar. Her remaining one-year term will be filled in a special election on November 8.
"Now more than ever, Iowa needs genuine leaders who are not afraid to think outside the box and tackle tough issues in a principled, conservative manner," Dummermuth said. "I want to use my extensive government experience and small business background to help Iowa become an even better place to grow a business, find a job and raise a family. The state should help foster such an environment by effectively and efficiently carrying out its essential responsibilities, limiting the reach and size of government beyond its core functions, and protecting Iowans' economic, political and religious liberties in the process."
Dummermuth's small business experience involves starting a new law office and practice, along with active involvement since childhood in his family's farming business. His government experience includes stints in public service in all three branches of the federal government and in Iowa's executive and legislative branches. His most recent public service was as U.S. Attorney for the Northern District of Iowa from 2007 to 2009, leading an office of 60 employees, including 26 attorneys in prosecuting federal crimes and handling civil matters in the District, which includes Linn County.
"In today's uncertain economic climate and hyper-partisan political atmosphere, the state would benefit by having more elected officials who are effective problem-solvers focused on creating a stable and sustainable government, rather than those who excel at ratcheting up rhetoric, making empty promises, and attacking opponents, Dummermuth said."
Dummermuth is an Iowa native who resides in Robins with his wife and three young kids. He earned his B.S. in engineering at Iowa State University and his J.D. at Harvard Law School. He practices law in Cedar Rapids as a partner with the law firm of Whitaker Hagenow GBMG.
UPDATE II -- Mathis is now formally in. Her news release:
Liz Mathis: I'm ready to go to work for the people of Senate District 18
Liz Mathis announced today that she will seek the Democratic nomination for Iowa Senate District 18 in the upcoming special election to fill the seat vacated by Sen. Swati Dandekar of Marion.
"People all over are trying to get back on their feet from this lingering national recession," Mathis said. "They need jobs and they need stability for their families, and all we're getting from our government is gridlock. It must change. I pledge to work with Democratic and Republican legislators and Governor Branstad to make a difference for the people in District 18."
Mathis added: "We need new policies that will help our Main Street businesses thrive, bring in business and spur job growth in our local communities. My husband and I have experienced that first-hand in our family's business. That's one of many reasons I'm running. We also need to stop short-changing our educational system and we need to address support of our area's most vulnerable children who are affected by poverty and neglect. I am passionate about those things."
Mathis currently works for a child welfare and juvenile justice agency, Four Oaks, and its affiliates, the Affordable Housing Network and Iowa KidsNet. She is Chief Information Officer, overseeing legislative advocacy, public relations, marketing and development. Mathis currently is an Ohnward Bank Board Director with branches in Marion and Cedar Rapids and sits on the Wartburg College Board of Regents.
Mathis was a news anchor, reporter and producer at KCRG-TV from 1998 to 2007. Prior to KCRG, Mathis spent 16 years at KWWL-TV in Waterloo, where she was an executive producer and first female co-anchor of the evening news. She also taught communication studies and first amendment law at Wartburg College from 1996-1998.
Mathis and her husband, Mark, who owns the advertising agency ME&V, live near Robins and have two children. She grew up on a farm in rural Iowa and is a University of Iowa graduate.
"I've spent my professional career in the communications business," Mathis said. "I've listened to a lot of people in our community tell their stories. I love helping people connect and making things happen. My campaign will focus on reaching out to as many people as I can in Senate District 18. I'm going to knock on doors, meet them and hear what they have to say. I'm running to represent the people of Senate District 18 and I'm ready to go to work for them."
Opinion content represents the viewpoint of the author or The Gazette editorial board. You can join the conversation by submitting a letter to the editor or guest column or by suggesting a topic for an editorial to editorial@thegazette.com