Home / Opinion / Staff Columnists
Incumbents shown the door in historic GOP state primary
Some members of the Iowa House Republican caucus had to fight to keep their jobs
Althea Cole
Jun. 12, 2022 6:45 am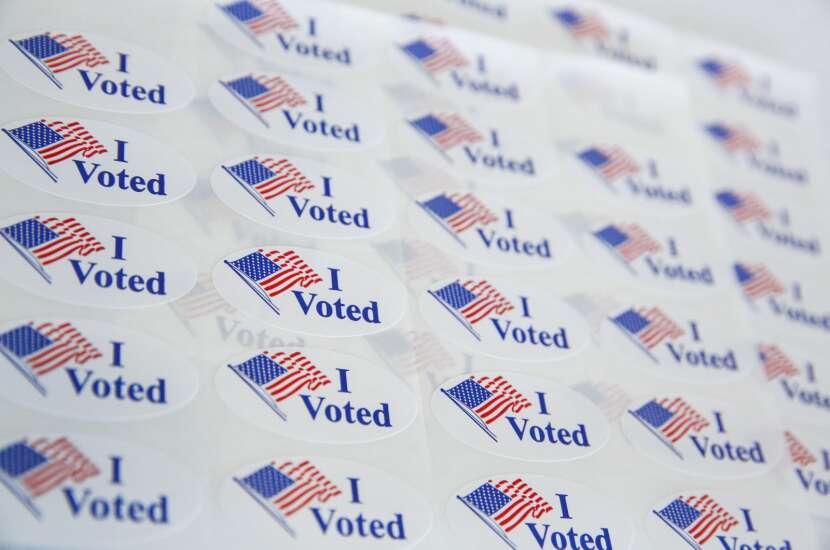 Two weeks ago, in the wake of the failure of school choice legislation in the Iowa House of Representatives, I wrote that after having passed on their chance to make incredible reforms to Iowa's education system, some members of the Iowa House Republican caucus were going to have to fight to keep their jobs. For some of those legislators, that fight has come to an end, five months before the Nov. general election.
Last Tuesday, the names of 13 sitting House Republicans were printed on a series of election ballots, each next to the name of their primary challenger (s.) Only three of those 13 were guaranteed to lose, each of them having faced off against a fellow incumbent after decennial redistricting put them in the same newly-drawn district.
GOP voters rejected not three but six of those incumbents, opting several times to replace veteran lawmakers with brand-new candidates on the Nov. ballot. Before that, only two incumbent Republican state representatives had lost re-election to a primary challenger in the previous 20 years. By tripling that number in a single election, Republican voters in those districts sent a message to their party's candidates and elected officials alike: If you won't advocate for the policies we want, we'll find someone who will.
Those candidates and officials now have a much clearer view of where those voters stand on issues such as Education Savings Accounts, Gov. Reynolds' plan to let Iowa families direct a portion of their child's per-pupil allotment education funding to private educational expenses. That's more than evident based on which of the Republicans survived their primaries — and which did not. Rep. Eddie Andrews of Johnston, for example, was an enthusiastic supporter of school choice. He defeated his primary challenger, Brett Nelson, carrying over 84 percent of the vote.
Other incumbents weren't on board, and it cost them. The race between Reps. Dean Fisher of Montour and Dave Maxwell of Gibson was one of the three races pitting two incumbent Republicans against each other in a newly-drawn House District 53. Maxwell was opposed to school choice and lost re-election to Fisher, garnering only 37 percent of the vote.
First-term incumbent Rep. Steven Bradley of Cascade was in support of ESAs from the start of his legislative career in 2021. Due to redistricting, he had to square off with six-term veteran Lee Hein of Monticello in the new House District 66. Due to the competitiveness of the race, special interest groups lined up on both sides to support their respective candidates. (In the interest of full disclosure: I've volunteered for one of those groups, Americans for Prosperity, on projects separate from the June 2022 primary.)
The HD66 race was rife with awkward moments. Several days before some tense exchanges occurred between supporters of Hein and Bradley at a Jones County Republicans meeting, the authenticity of some of Hein's endorsements from fellow legislators were scrutinized after the Monticello Express published a letter to the editor supposedly signed by Reps. Jarad Klein of Keota and Ross Paustian of Walcott, both of whom are retiring from office after the current term.
The letter, in which Klein and Paustian seemingly offered their endorsement, was sent from the email of an associate with the Riverfront Strategy group, which was providing consulting services for Hein. While it is not uncommon for political consultants to collect letters to the editor from supporters and forward them to local newspapers on their behalf, both names on the letter attributed to Reps. Klein and Paustian were written incorrectly: Klein's first name was misspelled, and Paustian's first name was written as "Ron" instead of "Ross." An identical letter received by The Gazette from the same sender was rejected for falling short of editorial submission guidelines.
In addition to his clear stance on ESAs, Rep. Bradley also voiced his strong opposition to abortion, drawing contrast with Hein's position, which included his previous vote against the 2018 bill passed by Republicans to prohibit abortions after the detection of a fetal heartbeat. Favoring Bradley on issues of both abortion and education reform, Jones and Jackson County voters chose Bradley over Hein by a spread of over 10 points.
Of all the contested Republican primary races, none were more eye-catching than those in which Gov. Reynolds endorsed a newcomer over a Republican incumbent. In the new House District 37, Rep. Jon Thorup of Knoxville, an opponent of the Governor's ESA proposal, was absolutely leveled by Reynolds-endorsed Pella businesswoman Barb Kniff McCulla, who took home 70% of the vote compared to Thorup's 30%.
Helena Hayes of New Sharon received a last-minute endorsement from the Governor and won against Dustin Hite by just under 15 points. Rep. Hite's defeat is particularly consequential to the advancement of school choice legislation, as Hite was the chair of the House Education Committee and had refused to bring up the bill- for consideration.
But nothing is more consequential to the success of future school choice in Iowa than the intent of the voter. Republican primary voters showed up to make that intent clear, exceeding the turnout of Democrat primary voters for the first time since 2014. They went to cast their votes not because they lost faith in the people they had counted on but because they found hope in the potential for a fresh set of decision-makers to advocate on their behalf for better policy. The wind was already at the backs of Republicans, but now the future is even brighter, and education reform is once again on the horizon.
Comments? 319-398-8266; althea.cole@thegazette.com
Opinion content represents the viewpoint of the author or The Gazette editorial board. You can join the conversation by submitting a letter to the editor or guest column or by suggesting a topic for an editorial to editorial@thegazette.com