Home / Opinion / Staff Columnists
Another installment of wholesome letters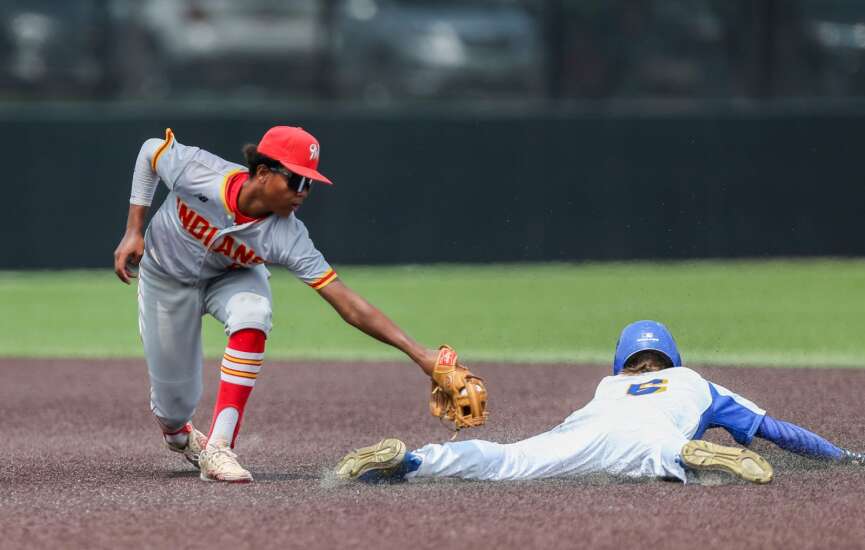 There is a lot to get mad at in news and politics these days. Occasionally, people find things to not be mad at.
In my work for The Gazette's opinion page, I like to take note of what I call wholesome letters. They are letters to the editor that take a positive tone, or at least don't fixate on divisive partisan issues, as many of our letters do. Here are some from the past few months.
Dan Barkley of Marion wanted readers to know about a positive experience he had with some local kids in August. He took his grandchildren to the pool at Noelridge Park, went along with them on the slides and was impressed by the manners of the young folks there.
"Being 67 with bad knees, I did not get up the steps very quickly. When going up the steps, I was pleasantly surprised to notice the line of kids climbing patiently behind us instead of rushing around us," Barkley wrote.
Kudos to the polite kids, and to grandpa for being an outgoing hexagenarian.
Terry Moran of Cedar Rapids wrote about how college move-in has changed in an August letter.
"When I headed to Loras College in 1961, I packed a desk lamp, dictionary, typewriter and transistor radio. Apart from my toiletries, a laundry box for sending home and a few clothes, that was it," Moran wrote.
At least laptops are smaller than typewriters.
Lowell Rutz of Cedar Rapids in September asked community members to cut each other a little slack for letting yards get overgrown. The heat and ground conditions made it hard to keep up, he said.
"I plead guilty! In the 15 years I have lived in my home, my yard has never been so unkempt. But have a little compassion," Rutz wrote.
Your weeds don't bother me, Lowell.
Larry Thompson of Marion wrote last month about his "trip of a lifetime" with Eastern Iowa Honor Flight. As a Vietnam veteran from the Army, he said the hundreds of locals who greeted them on their return brought tears to his eyes.
"The honor flight staff are simply the most caring, helpful and loving people. Absolutely there is nothing they could do to improve," Thompson wrote.
It was a fitting recognition for a laudable program.
Jerry Chaffee of Cedar Rapids wrote a letter in July to commend my boss, Todd Dorman. The author accuses Dorman of having "left-wing leanings" but nevertheless appreciated Dorman's "very positive analysis" of Cedar Rapids' deliberations about how to use American Rescue Plan dollars.
"Nice move, Todd, now maybe in spite of your left-wing leanings, you can come around and be more neutral to appeal to more Iowans," Chaffee wrote.
It might have been backhanded but it still was at least a little bit wholesome.
Sometimes the feedback is purely positive. Karl Knutson of Cedar Rapids wrote a letter in August to thank Gazette photojournalist Rebecca F. Miller for her excellent coverage of the state high school baseball tournament, where Marion prevailed over Dubuque Wahlert.
"Such action is one of the most exciting moments in all sports and Ms. Miller nailed it," Knutson wrote.
Nailed it, indeed.
Lori Morris of Hiawatha in July sounded off on some changes to The Gazette. She lamented that the newspaper outsourced printing and that my former colleague Lyz Lenz is no longer with it.
"As someone who has read The Gazette since childhood, I've seen many changes over the years, some good, some not so good," Morris wrote.
Tough but fair, if you ask me.
(319) 339-3156; adam.sullivan@thegazette.com