Video Sessions Part 3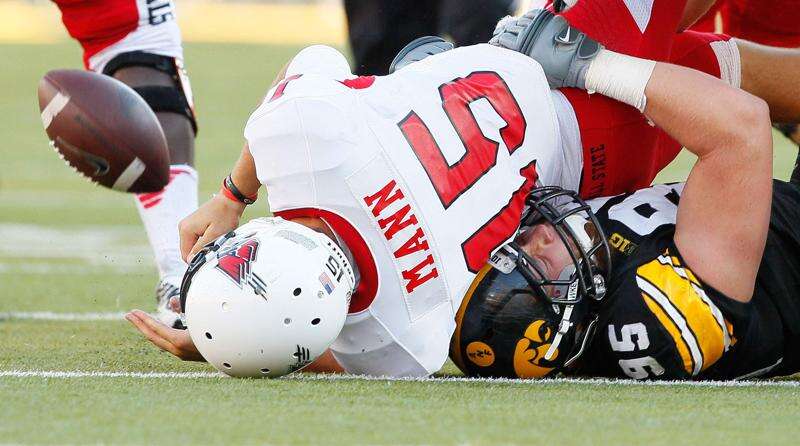 Video No. 1 - Iowa running back Jordan Canzeri
is staying patient with Iowa's running game. He had a good series, but Iowa trailed 13-3 in the fourth quarter and lost patience with the running game.
Video No. 2 - Iowa DE Drew Ott
talks about the sack that sealed up Iowa's victory on Saturday over Ball State. If the choice is elation or relief, Ott picks relief.
Video No. 3 - Senior LB Quinton Alston
picks elation over relief after Iowa's 17-13 victory over Ball State. You're probably torn, right?
l Comments: (319) 398-8256; marc.morehouse@sourcemedia.net