Two-time NCAA qualifier Pat Lugo considers transfer to Iowa Hawkeyes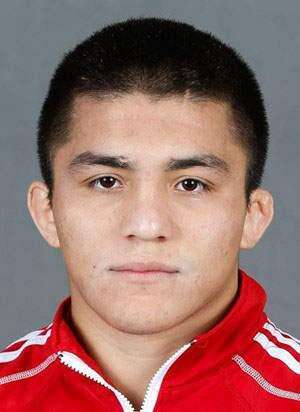 Iowa could add a proven college wrestling talent to its roster.
The addition would bolster the Hawkeyes' future middleweight lineup.
Two-time NCAA qualifier Pat Lugo said Wednesday he is considering a transfer to Iowa. Lugo posted a 63-18 record in two seasons at 149 pounds for Edinboro (Pa.) University.
'It's not set in stone at the moment, but I'm leaning toward that, yes,' Lugo said during a phone interview with The Gazette.
He said he wants to make a decision soon.
'I'll give it a week ...
,' Lugo said. 'Probably a week or so. The most is two weeks. No longer than that.'
Lugo led the Fighting Scots with a 32-9 mark as a freshman, falling just one win shy of All-American status. Last year, Lugo entered the national tournament as the eighth seed, going 1-2 and finishing 31-9 overall. One of his victories was a 7-5 sudden-victory decision over Iowa's Brandon Sorensen during the NWCA National Duals in February. Lugo was a runner-up at the USA Wrestling Junior World Team Trials last week in Lincoln, Neb.
Iowa's approach and the coaches are attractive to the four-time state medalist and two-time state champion at South Dade High School in Homestead, Fla.
'The type of style Iowa brings to the table is something similar to my style,' Lugo said. '(The coaching staff) is unbelievable. Even before adding Mark Perry to the (Hawkeye Wrestling Club) staff, it's crazy. It's a great coaching staff.'
He said Edinboro was the best fit with the best offer coming out of high school, but would have been interested in Iowa, if they contacted him originally. Things could fall into place.
'Now, Iowa is interested,' Lugo said. 'It's a great opportunity.'
Lugo said he will likely redshirt next season, if he finalizes the transfer. He plans to remain at 149 pounds for his final two seasons of eligibility.
'I want to put myself in the best position possible to be successful,' Lugo said. 'I feel like that's where I need to be is Iowa City.'
l Comments: (319) 368-8679; kj.pilcher@thegazette.com