Iowa point guards lock in on competition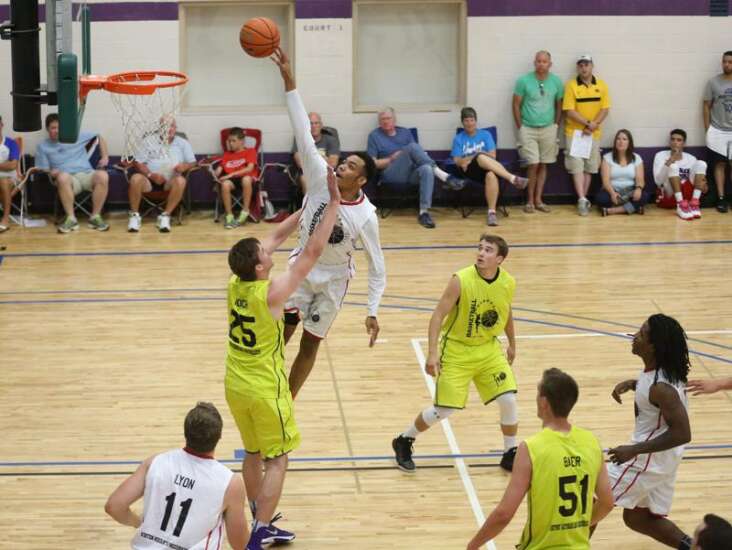 NORTH LIBERTY — Mike Gesell and Anthony Clemmons were the hallmarks of availability as Iowa point guards, starting 188 games over the previous four seasons.
But both players have graduated, leaving a crater of naiveté to fill their void. The Hawkeyes' top two candidates are sophomore Christian Williams, who played sparingly in 20 games last year, and freshman Jordan Bohannon. What they lack in experience, the prospects make up for with confidence.
'Gesell and Sapp (Clemmons) were two big-time players for Iowa these past four years and what they did for this university,' Bohannon said. ' Obviously it's huge shoes to fill, but I think me and Christian are up to the challenge. Whatever Coach (Fran) McCaffery has in store for us we'll take on.'
'Obviously on the big stage there's some pressure,' Williams said. 'But I think I've got some good experience from last year learning from Sapp and Mike. They taught me a lot. I think I'm ready for it.'
The competition has interesting angles, in part because they have distinct skill sets. Williams, who stands 6-foot-6, has long arms, drives and runs the floor like a wing. Bohannon (6-1) has a shooter's touch, which he displayed repeatedly at Linn-Mar High School.
In high school, Williams guided Decatur (Ill.) St. Teresa to the 2015 Class 2A state title game. He averaged 18.7 points, 8.6 rebounds, 3.3 steals, and three assists. He was named first-team all-state by the Associated Press and the Illinois Basketball Coaches Association.
Williams averaged only 5.1 minutes and 1.4 points a game last year. Early on, Williams struggled with consistency, which kept him on the bench. But he flashed his potential with an eight-point effort in 12 minutes against Indiana.
'Picking things up, I don't think it was too difficult for me,' Williams said. 'I think the difficulty was a lack of confidence. That was the main thing that (assistant coach Kirk) Speraw always preached to me was about you've got to have confidence. If you want to be a good player, you've got to have confidence.
'Coming in to Indiana, coach just told me do what I do. Just get on the wing and the run the fast break and get to the basket. That's what I tried to do.'
Bohannon was named Iowa's Mr. Basketball in March after averaging 25.8 points, 5.3 rebounds and connecting on 92 3-pointers. He added 58 assists and 28 steals.
'Our games are obviously totally different, and that's what helps us the most,' Bohannon said. 'We can play with each other when we're on the court together and we already have good chemistry together. He's obviously a lot more of penetrator, and I shoot it more than he does around the arc. Our games help each other a lot, especially when we're playing together.'
Bohannon boasts a rich sporting pedigree. His father, Gordy, was Iowa's starting quarterback in the 1982 Rose Bowl. Older brothers Jason and Zack played at Wisconsin, while Matt finished his career at Northern Iowa in March.
'They're always there giving me advice,' Bohannon said. 'It's always got to be in the back on my mind on what they accomplished and especially in high school. I wasn't even able to get to state, and they were able to get a state title. Stuff like that, that just builds fuel to my fire.'
Both players have position flexibility, and they've practiced alongside each other in summer workouts. Williams is a solid defender and can shift to the wing. Bohannon can play shooting guard. Both see themselves as point guards but are willing to do what it takes to win.
'We've had some really competitive practices already,' Bohannon said. 'We had a fantastic practice on Tuesday. Me and Christian got to play together on the same team. (McCaffery is) starting to mix around match-ups, mix around teams, and I think that's starting to help our chemistry altogether. It helps when there's not a certainty on who's going to play or not. It just makes it even more competitive.'
l Comments: (319) 339-3169; scott.dochterman@thegazette.com