Decorah seniors working for more this year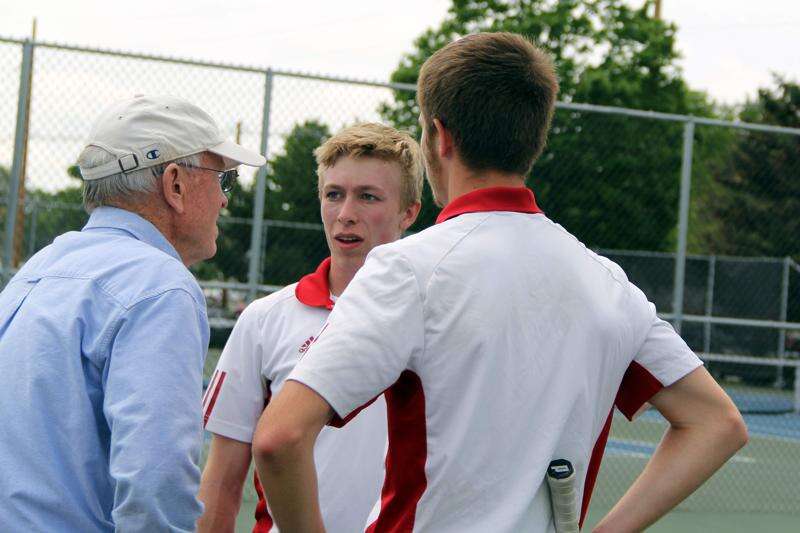 DECORAH – Decorah boys' tennis coach Reginald Laursen feels now is a great opportunity for his Vikings.
With five accomplished seniors and a narrow loss in last year's Class 1A team state semifinal still fresh in their minds, Laursen's team dedicated themselves in the offseason to improving their third-place state finish and challenge for Decorah's first boys' tennis team state championship since 1998.
'That was a devastating loss for some of the guys on the team," Laursen said. 'So they dedicated that, 'Man we've got to do better than that,' and they knew that some other teams were graduating, so if we were ever going to have an option, this is it."
Decorah faces Cedar Rapids Xavier in one of two substate semifinals Saturday at Waterloo Columbus. The winner will face the Dubuque Wahlert-Waterloo Columbus winner in the afternoon for a trip to the Class 1A state tournament.
'Our main motivation was last year when we lost to St. Edmond-Fort Dodge in the semifinals," Ryan Hageman said. 'Ever since that we knew we wanted it so bad because we were so close and we know we can do better than what we did last year."
Hageman is one of five Viking seniors that have qualified for the 1A individual state tournament, which begins May 29 at Byrnes Park in Waterloo. Hageman is a state singles qualifier for the second time, while Gable Lonning and Brett LaRue won a district doubles tournament over teammates Caleb Ulring and Karl Sand. Ulring and Sand placed third in state doubles last season, and their district runner-up performance earned them a spot in next week's state meet along with Lonning and LaRue.
'Obviously we're all very experienced and we know what we can do," Ulring said. 'That also makes us a really good group to play with."
Ulring and Sand paired together out of necessity a year ago and thrived as doubles' partners. Lonning and LaRue gelled during the second half of this season, which made for an awkward yet competitive district final.
'Gable has been to state the last three years," Laursen said. 'He has the most natural doubles' instincts of anybody I've ever coached. And Brett has really come on as a set-up man for him. One point here or there could have gone either way in that match. They're both equally balanced."
The 2A boys' substate schedule includes No. 10 Iowa City High and second-ranked Iowa City West each playing a semifinal at Pleasant Valley, while sixth-ranked Washington hosts a field that includes No. 1 Linn-Mar.
l Comments: douglas.miles@thegazette.com