Cassill catches attention with strong performance at Bristol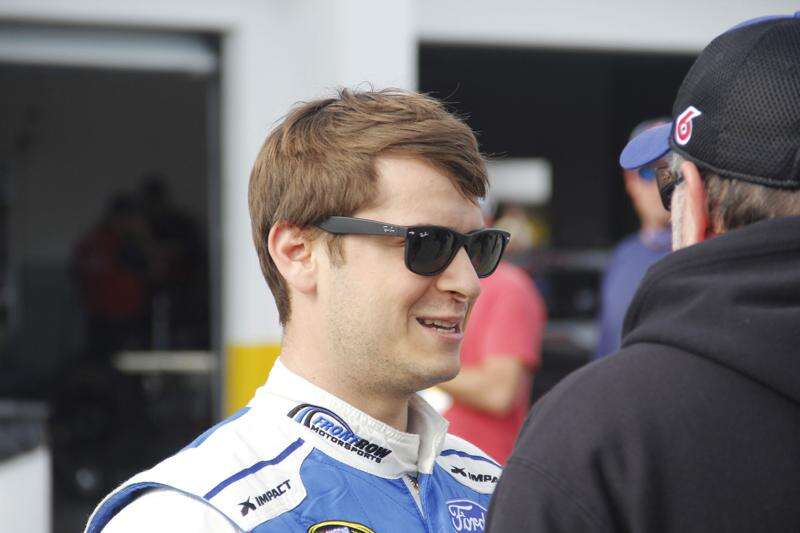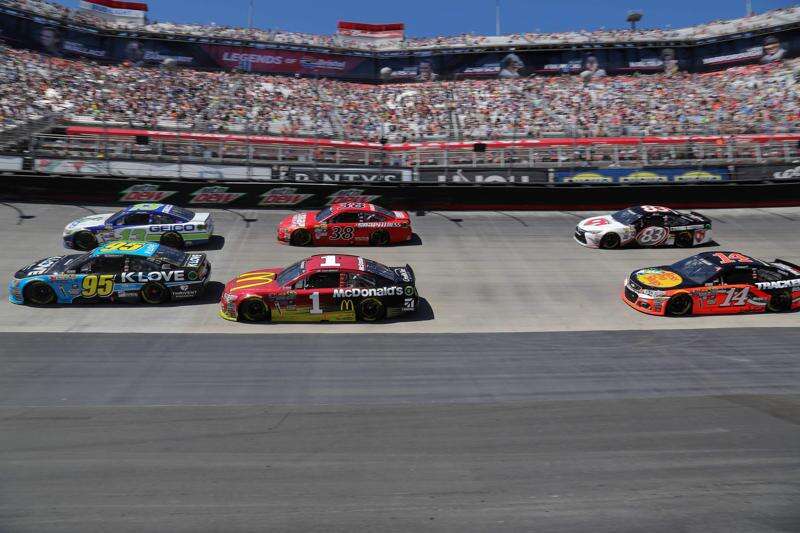 Over the NASCAR Sprint Cup Series off weekend two weeks ago, Cedar Rapids native Landon Cassill looked forward to a few races that were in the offing.
Cassill went into the break with his best finish of the year with a 16th at Auto Club Speedway, and said he couldn't wait to get to the short tracks that were coming — mentioning Bristol and Richmond specifically. That optimism of what his No. 38 Front Row Motorsports team would take was well-placed.
He may have finished 22nd on Sunday in the Food City 500, but the result didn't match the performance. Cassill led 20 laps in the middle of the race, and spent nearly 200 of the 500 laps in the top 10 — during which time he more than held his own among the best in the sport and got him and his sponsor Snap Fitness a ton of airtime on the FOX broadcast.
'I think (my optimism) was definitely backed up. And I was really happy we ran up there like that,' Cassill said after the race. 'It's kind of a bummer to see some cars we outran really finish good because I know we could've finished up there, but that's just kind of how it goes.
'I would rather have a good finish to show for it, but it was nice to run up front, for sure.'
Gotta be impressed with April 17, 2016
Gotta be impressed with @landoncassill and his team
— Jeff Burton (@JeffBurton)
#LevelUp38 @landoncassill to the lead with #XFINITYSeries driver @tydillon, that's fun. #FoodCity500 pic.twitter.com/LSsKS0KsMB
— XFINITY Racing (@XFINITYRacing)
Cassill led from lap 262 through lap 281, when eventual race winner Carl Edwards got back around. Crew chief Donnie Wingo had made the decision to leave Cassill out on the track rather than pitting, and he restarted in the lead.
But more than pacing the field, the strength of the day came after that, when Cassill held onto a top-five running position for the next 100 or so laps, and a top-10 position until a restart with less than 100 laps to go. He got the benefit of cautions falling in a timely fashion in that section of the race, as well as a few restarts in the preferred outside lane.
'I kind of thought I might have a chance of leading that many laps. I wasn't really sure,' Cassill said. 'I guess I didn't expect to run in the top four like that for the entire run. But our car was strong at that point. Really, everybody's car in the entire field was the same speed, it was just that track position was so important.'
Cassill raced hard all day, evidenced most clearly with his incident with Ty Dillon. The two made contact on an aggressive move for a pass by Cassill. Dillon spun and Cassill had to pit for some damage. The pair talked about it after the race, as Dillon was frustrated. For Cassill, it was the name of the game at Bristol.
'It was just post-race frustrations. He's got a lot to be frustrated for, and I don't blame him. It's just so hard to pass. You've got to make righteous moves on people. That's what I did,' Cassill said. 'I didn't really have position on him, but I just tried to make it. I kind of divebombed him and gapped it up through the corner to try to lean on him. I think I hit him just a little too hard and it put him in the fence.
'That's not what I was trying to do; I was trying to lean on him a little bit to slow him down so I could even up with him down the back stretch. I didn't mean to wreck him. I think that's just the nature of this racetrack now.'
The chance at a top 10 and first laps led for Cassill since leading a single circuit in his career-best fourth-place finish at Talladega Superspeedway in 2014 fell through the cracks with a pair of late restarts.
Cassill said track position was paramount with how hard cars were to pass on Sunday, and once he lost it with late pit stops, getting it back — especially restarting on the inside the last two restarts — wasn't going to happen.
Being disappointed with 22nd was a step forward for his team, and if nothing else, there's confidence to be carried into Richmond — the other track he was so excited about.
'Once we had pitted and gave up our track position, we weren't going to get anything back. That was what kind of killed the whole thing for us. It was kind of a bummer giving it all up,' Cassill said. 'We're going to Richmond with a completely different package and a different car. We've got to work just as hard to make sure we run well like we did here at Bristol.'
l Comments: (319) 368-8884; jeremiah.davis@thegazette.com