C.R. bowling associations enter new era in August
N/A
May. 30, 2015 4:05 pm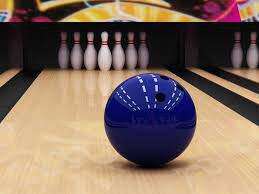 Editor's note: Lane Lafler is on the Cedar Rapids USBC Bowling Association Board.
By Lane Lafler, community contributor
CEDAR RAPIDS - Earlier this year, the Cedar Rapids USBC Bowling Association was born, merging the men's and women's association into one organization,
A new board of directors also was voted in and the merged association will take effect as of Aug. 1. Both boards held a membership vote to merge or not to merge and it passed unanimously.
Both existing boards will continue their separate prospective meetings and business until the end of the 2014-2015 season, July 31. A combined annual meeting with both existing associations was held earlier this month where season awards were presented for multiple achievements.
Cedar Rapids will become one of a handful of associations across the state with a merged association. There will be 3,358 members - 1,108 women and 2,250 men who have participated during the 2014-2015 season.
The youth association decided not to join the merger at this time and will remain on its own. As of now, the Iowa State USBC Bowling Association and the Iowa State USBC Women's Bowling Association will not merge and remain separate entities.
The new board is comprised of 18 members (10 men and eight women). There is a president, three vice presidents, sergeant at arms and 13 directors. All have served their respective boards now or in the past.
The new board already has had several meetings as a merged group and as separate groups to make the transition seamless and smooth for all members. The board is hopeful to make the Cedar Rapids USBC Bowling Association the best in the state.