Home / Business News / Small Business News
Business tour aims to connect consumers with Black-owned businesses in Eastern Iowa
Tour will stop at Johnson County, Cedar Rapids businesses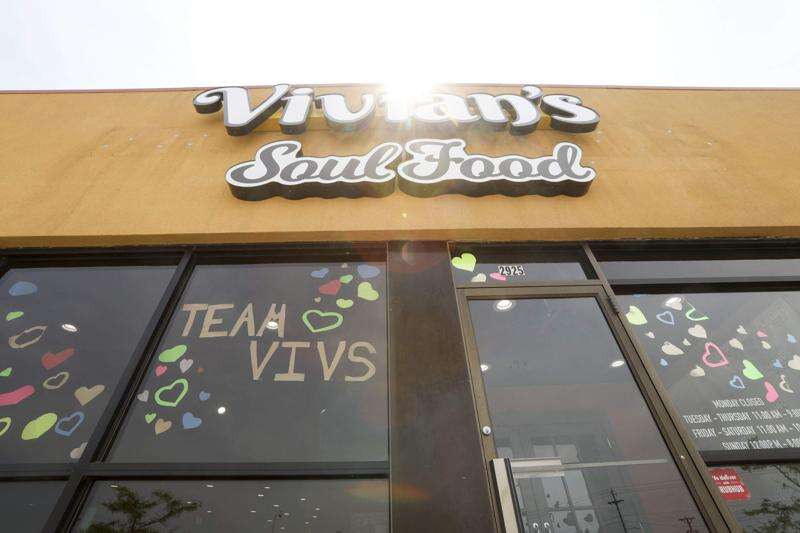 As some customers continually search for ways to support Black-owned businesses, one Iowa City event coordinator has organized a way to connect them.
The "I Heart Black Business Tour," organized by Candice Smith, will soon fill a need that simple business lists can't.
"With everything going on with COVID and the George Floyd protests last year, it seemed like a lot of people were looking to support Black-owned businesses but didn't know (which ones) they were," Smith said. "From my own experience, I noticed lists were incomplete and multiple businesses were left out."
So her solution was to cut out the middleman, so to speak, by taking customers directly to them.
For $55, participants can sign up for one of two six-hour tours Aug. 28. Each tour will include several stops at a variety of businesses in Johnson County and Cedar Rapids, a fitness class, a ride in a luxury vehicle and a meal from Vivian's Soul Food in Cedar Rapids.
By making direct connections, Smith hopes to accomplish more than a transaction: a lasting loyalty that bridges businesses to success over difficult times.
What: I Heart Black Business Tour
When: 10:30 a.m. to 4:30 p.m. or 12 to 6 p.m. Aug. 28
Where: The tour, starting at Dream City in Iowa City, will stop at a variety of businesses in Johnson County and Cedar Rapids.
Details: Tickets are $55 per person, which includes lunch at Vivian's Soul Food, a free 45-minute fitness class and transportation.
"(The tour will) take them directly to businesses so they know where they are, that they exist, know the products they have to try and the owners behind the brand," Smith said.
The last component is particularly important, the business owner said, as customer loyalty is often built on a relationship-oriented experience.
"(Customers can) experience their personalities, passions and the reasons behind starting the business," she said. "That would make a much stronger impression than just going to the store and trying something for the first time on their own."
The length of the tour is designed to allow participants to linger in each business, talk to owners and shop around. Black business owners also will have the opportunity to meet other Black business owners, who, Smith said, often aren't aware of each other.
"It's going to be a very fun, very interactive," she said.
Even for Black consumers, Smith said it can be difficult to find Black business owners. The University of Iowa graduate and owner of I Heart Black Business started her event production and decor company after moving to Iowa City permanently, given her experience in Eastern Iowa as a student.
"When we came, (some Black students) were used to the Chicago scene with resources for food, clothing and Black hair," she said. "When we came to Iowa, we didn't have those resources around us. What I realized years later down the line was that the resources were here, we just didn't know about them."
Older students and faculty often didn't share knowledge of those resources because they weren't largely aware of them either, she said. By bridging the business community with customers, she hopes to show incoming students the resources available to them to make them feel at home while attending school.
Many small businesses in the Black community, particularly those newly established, have been hit hard by the pandemic. Businesses that didn't qualify for pandemic relief and business loans to stay afloat were forced to rely on their base of loyal customers to make it to the other side.
"There are a lot of businesses that just didn't make it," Smith said. "I've been trying to stay in contact with as many businesses as possible to see what areas they need support in."
Smith said some of the top challenges in the Black business community are a lack of resources, lack of public awareness, financing and marketing.
The tour could start to build bridges on an individual level that ripple over time through word-of-mouth.
To buy tickets to the I Heart Black Business Tour, visit iheartblack.biz.
Comments: (319) 398-8340; elijah.decious@thegazette.com