Top food and drink stories of 2022
Despite unyielding difficulties, the local restaurant scene has proved its resilience
First, we were agape from the instant, widespread closures of restaurants by government order in 2020. Just as we realized we weren't having a bad dream, the real fallout started the pandemic's wake last year as labor shortages, supply chain disruptions and rising business costs started to compound.
But many restaurant owners can now attest that it was all child's play compared with the difficulties that worsened this year. In spite of historic challenges, the local restaurant scene has proved it's as strong as ever.
Here are the top food stories Gazette readers went bananas over.
The popularity of this story proved one thing about Cedar Rapids: We will not put up with being ignored.
Virtually everyone and their mother has asked me when we will get a Cracker Barrel. The topic came up enough that The Gazette posed the question to Cracker Barrel's corporate team.
Readers did not like the answer.
"We did look at Cedar Rapids in the past, but at that time we decided not to move forward with any location," a representative responded.
By March, we realized that locally owned, independent restaurants now outnumber chains in Cedar Rapids. We know how to support local.
But apparently, many of us can't get enough of Cracker Barrel, either. And there's no shame in finding comfort from the places where we've made memories — that's only human, after all.
Earlier this month, news about the closure of Flannigan's Bar & Grill in Coralville caught your attention.
It's unclear when exactly the Irish-themed pub closed, but it had a long run of 32 years after opening in October 1989. That's well past the average life span of a locally owned restaurant.
Its sister restaurant in the same building, Iowa River Power, remains open with owners David and Danise Petsel. Iowa River Power opened in 1977.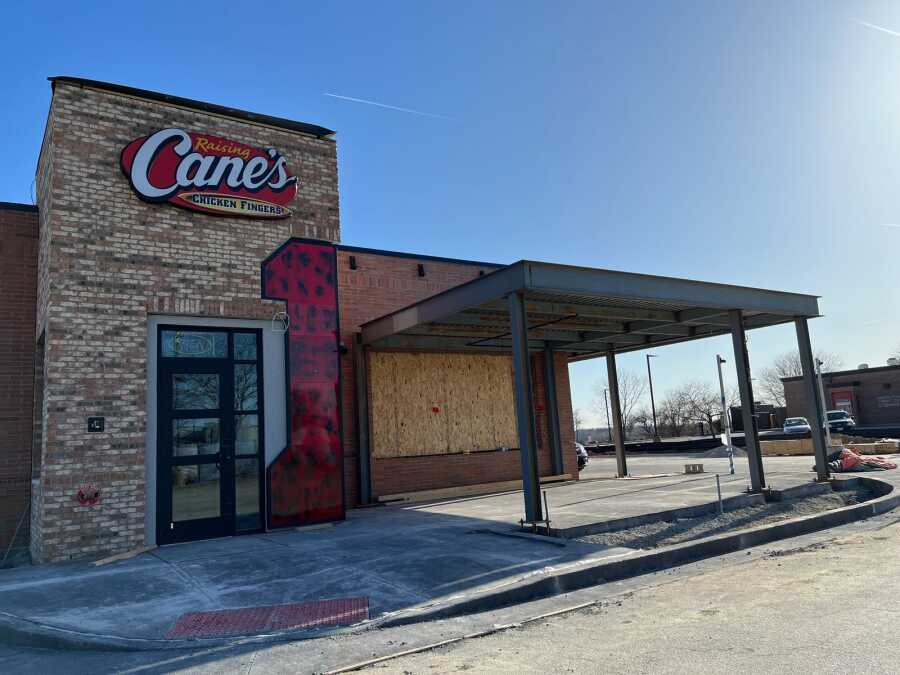 Some chicken finger fans likely turned green with envy when Raising Cane's opened its first Corridor location in Coralville in April.
Four months later, signs on an empty lot brought renewed enthusiasm for Cedar Rapids plans we were previously led to believe had fallen through.
In August, a representative for the chain said construction started at 230 Collins Rd. NE, next to Mister Car Wash.
Previous estimates slated the new location for a late December opening. The building has made progress, but the opening has been delayed to March 2023.
Epic Catering LLC planned a slew of openings this year, including a triplex of restaurants at 319 Seventh St. SE.
Midtown Reserve started offering its upscale menu by reservation only in October, part one of three restaurants in the triplex.
The other two concepts, Tipsy Tomato and Siena Italiana, have not yet come to fruition.
SKO Tavern & Tacos brought a new late-night menu to a prime downtown spot with its June opening at 203 First Ave. SE.
BurgerFiend's second Cedar Rapids location closed in July 2021 and became The Breakfast Barn and Lunch House in July at 3980 Center Point Rd. NE.
The building, which for a few years was BurgerFiend's only location, closed abruptly after BurgerFiend reopened its original location at 2020 16th Ave. SW in March 2021, which remains open today.
The new restaurant features fresh-squeezed orange juice, broasted chicken and "an all-star Barn menu" of favorites and select homestyle recipes.
Many readers were disappointed to hear about the closing of Pei's Ohana Mandarin at Sixth Street SW in June 2021. After 34 years, the owners simply wanted to retire.
In February, former manager David Pei decided to open his own venture with his son to continue the legacy.
Diners can get their Pei fix at 3200 16th Ave. SW, Suite D, in Cedar Rapids.
In July, a new food truck brought a new type of food to the Corridor.
Combining the influences of his upbringing, owner Daniel Velasquez uses his food to pen a love letter to the Indigenous Yaqui tribe in Arizona, with a heavy sprinkle of Chicano flavor.
The bread served here is true to the fluffy style of fry bread found all over the southwestern United States, rather than the more dense style found in the northwest. Try it for lunch, dinner or dessert.
Jethro's BBQ is planning its eighth Iowa location. Soon, Coralville will be its first venture outside central Iowa.
The Iowa barbecue chain is planning to move into the former Old Chicago location at 75 Second St.
A job listing seeking a manager for the new location notes that the restaurant will be opening in spring 2023.
Jethro's also has plans for new Waterloo and downtown Des Moines locations.
A new trend branching out to Iowa finally sprouted in our part of the state when The Green House opened in August.
The lush green space with boozy beverages from bartenders with a green thumb offers a reprieve from the hectic pace of other watering holes. Here, floor to ceiling windows and blooms usher in oxygen and tranquillity.
"My goal is to have this be a very calming space, but a very fun space as well," owner Emily Salmonson said. "I want people to feel comfortable having a glass of wine or a cocktail in a place that's very open and full of life, and not like a typical downtown Iowa City bar."
Go ahead, have a cow. They await you at every corner of Sacred Cow Tavern.
With a theme that takes that fast-food chicken sandwich chain's shtick to a new level, the Fun Not Fancy restaurant group has stamped its signature for cheeky interior design in a new neighborhood.
Soups, salads, sandwiches and burgers build out the base of Sacred Cow's menu with a friendly neighborhood bar and grill vibe. Most dishes weave the warmth of familiarity with the stretch of novel twists that Fun Not Fancy tries to incorporate into all of its menus.
Comments: (319) 398-8340; elijah.decious@thegazette.com