Home / Food & Drink / Restaurants
O's Grill food truck opens brick-and-mortar location in Cedar Rapids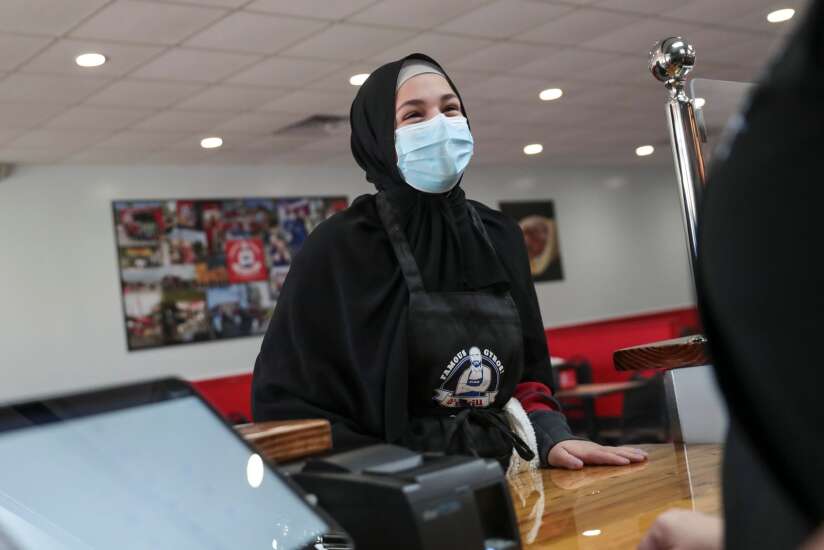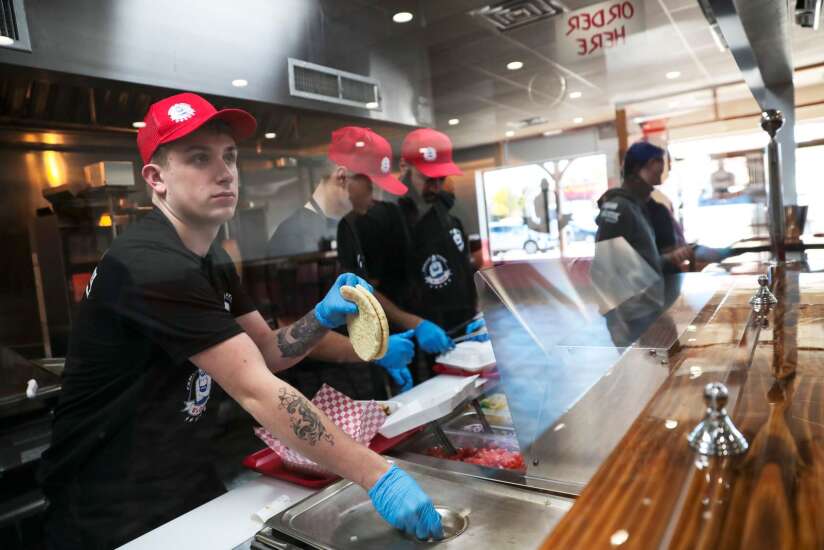 CEDAR RAPIDS — When Otmane Benjilany ran a humble hot dog cart in 2009, the restaurant he opened at 3911 Center Point Rd. NE was the goal he envisioned.
"Opening this restaurant was the dream," Benjilany said, even from the time he was a child making daily runs to the market in Morocco for his grandmother.
Now, the dream he's been chasing for 15 years has come true as O's Grill opened its first stationary location Oct. 31, 2021, shifting most business from the food truck it has been operating out of since 2015.
"We were ready to move into brick-and-mortar," Benjilany said. "Business is getting busy, so it's starting to get difficult with the truck."
Beginnings
After moving to Iowa 15 year ago, Benjilany's first job was working at the now closed Lone Star Steakhouse. After selling shish kebabs outside bars on weekends for someone else, he opened his hot dog cart in 2009 while working in manufacturing.
He transitioned from the cart to operating a food truck six years later.
His move to gyros started at the suggestion of a someone near one of his shish kebab sites. Benjilany took up his suggestion, selling them on an experimental basis.
Before long, the popularity of the gyros overcame the kebabs, thanks in part to the unique flavor from his charcoal grill, prompting him to sell only gyros and make his own sauces, like the signature tzatziki, to complement them.
What: O's Grill
Where: 3911 Center Point Rd. NE, Cedar Rapids
Hours: 11 a.m. to 7 p.m. Monday through Saturday; closed Sunday.
Phone: (319) 200-3331
Website: osgrill.com
Details: Open for dine-in and carryout.
The first day after opening his food truck in 2015, he went to downtown Cedar Rapids, expecting the crowds he would probably get in Chicago or another large city with lines forming instantly. After selling about 50 gyros on his first day, business dropped to about five gyros a day. But he didn't give up.
As many food business owners shied away from physical locations in favor of the advantages of mobile food trucks in the pandemic, Benjilany gladly trades those advantages for the capacity he will be able to accommodate with a large kitchen and physical space. No longer will he need to shop every day for food or worry about storage constraints to prepare for large crowds.
"If you don't try, you'll always be lost. ... If you have a dream, you have to chase it," he said. "Regret is the worst thing a man can have."
O's Grill will keep using the food truck for regular food truck opportunities, catering and special events.
New space
While he could expand his menu dramatically in the larger space, he's choosing to keep it simple: three gyro options, fries and falafel.
"If you have 50 things on the menu, how fast can you serve those things," he asked.
He also will start selling his sauce — the secret that makes his gyros stand out from the crowd — to take home.
Working days in the food truck and remodeling at night over the summer, Benjilany and his friends and family worked for four months to transform the former Great Dragon Buffet Chinese restaurant into a modern gyro joint.
One of the first things he did was open up the kitchen so that customers can watch their food being made — a tradition more customary in restaurants overseas.
"I believe people need to see what you're doing," the owner said. "You don't have anything to worry about if you have nothing to hide."
He also build a bar area meant for customers to stand and eat, another common sight in Morocco and a parallel to the food truck, where customers would often eat standing.
After the pandemic closed hundreds of restaurants in Iowa, O's Grill isn't just standing — it's thriving.
Comments: (319) 398-8340; elijah.decious@thegazette.com