Home / Food & Drink / Restaurants
New ice cream shop opens in Marion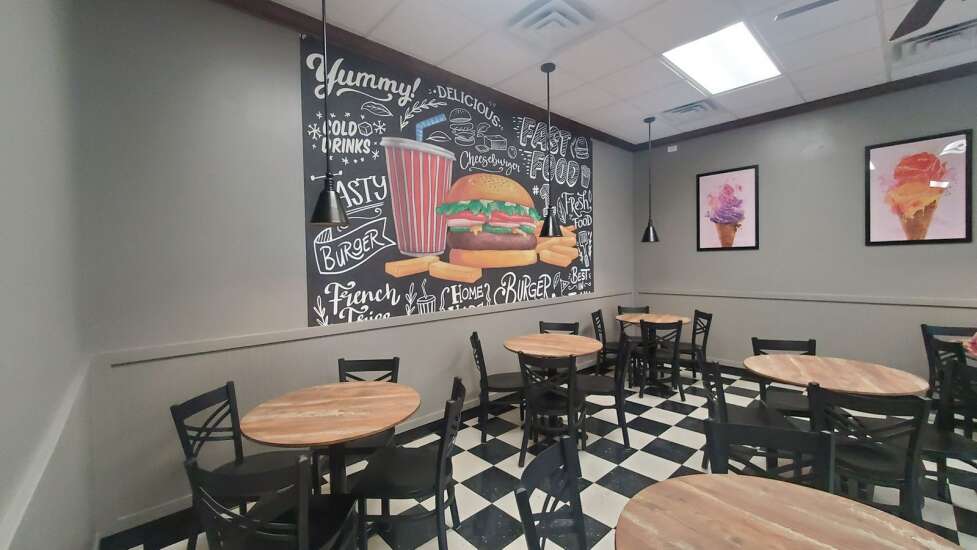 MARION — A new ice cream shop has opened in Marion just in time for the "Dog Days" of summer.
Earl's Chill and Grill opened at 955 29th Ave., Suite A, in Marion on June 25. The site was formerly home to one Parlor City location, which announced last August that it would close because of staff shortages, but never reopened.
The new ice cream shop offers frozen treats like ice cream, milkshakes and slushies, alongside burgers, sandwiches and fried food. To beat the heat, you can order ice cream cones with different "flavor bursts" like strawberry, raspberry, bubble gum or caramel, which give color to the surface of the vanilla ice cream.
The location offers both drive-thru and dine-in service.
Marion owners Brian Langfitt and his wife, Jennifer Sky-Eagle, named the new business after Brian's father, Earl.
Parlor City's other location at 1936 42nd St. NE in Cedar Rapids remains open.
For those wondering, this year's Dog Days are marked on the calendar from July 3 to Aug. 11, according to The Old Farmer's Almanac.
Comments: (319) 398-8340; elijah.decious@thegazette.com