Home / Food & Drink / Restaurants
MIX bringing Chinese hot pot, expanded Korean menu to new uptown Marion location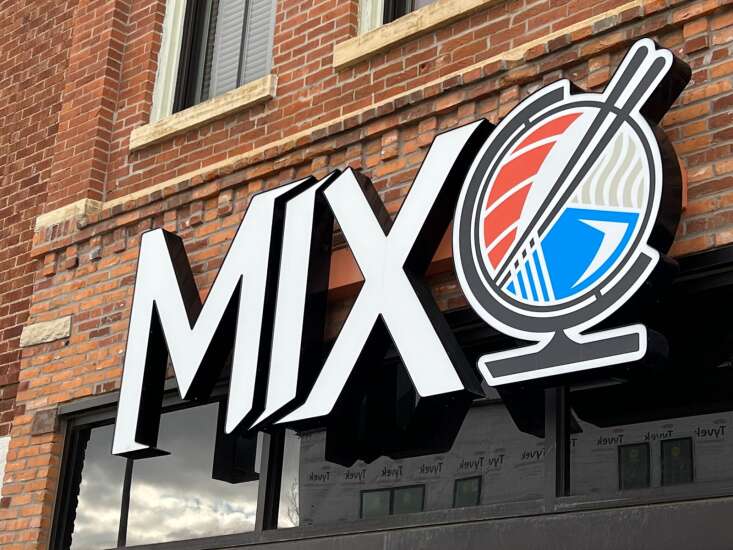 MARION — MIX is making a splash by introducing a new type of cuisine to the northern part of the Corridor, as it reopens in uptown Marion next month.
The Asian restaurant, formerly known as MIX Sushi & Kitchen in downtown Cedar Rapids, is adding Chinese hot pot to its menu.
"We are really excited to have this opportunity in Uptown Marion to really bring something to the area that's never really been done under one roof in Iowa," co-owner Kyle Franklin told The Gazette. "Adding in the hot pot aspect is something really special, something you cannot usually enjoy unless you are in a big city."
The nearest restaurants currently offering hot pot, a Chinese-style experience where diners cook their own meats and vegetables on skewers in pots of broth at their table, are in Iowa City. MIX plans to offer hot pot, in addition to its expansive menu of other Asian cuisines, at all 21 of its tables in its new location at 1138 Seventh Ave. The space, next to The Hip-stir, previously was home to Urban Pie.
"We knew our long-term goal was to be a full Korean restaurant. We also wanted to still focus on sushi, but there were always some fun ideas in the back of our minds," Franklin said. "We are adding what we feel is the missing piece of the puzzle of the brand we are setting out to build."
In addition to hot pot, the co-owner said MIX will be moving toward a full, authentic Korean menu. With sushi, it will have three Asian focal points rarely seen all together in a single Iowa restaurant.
Franklin first opened MIX with Bryan Aung at the Armstrong Centre in downtown Cedar Rapids in July 2019. They announced their move to Uptown Marion on Dec. 7 and closed in Cedar Rapids on Dec. 22.
Comments: (319) 398-8340; elijah.decious@thegazette.com