Home / Food & Drink / Restaurants
Izumi brings all-you-can-eat sushi, hibachi to downtown Cedar Rapids
As MIX Sushi & Kitchen leaves for Marion, Izumi brings Japanese food back to the old Wasabi spot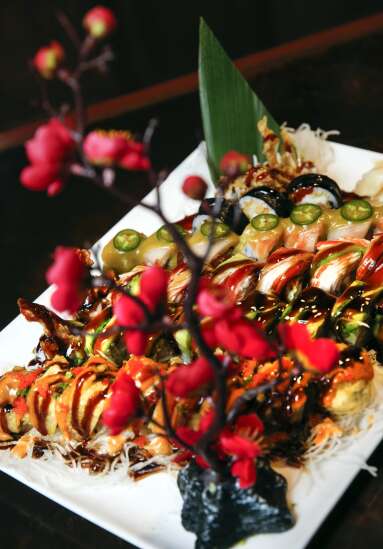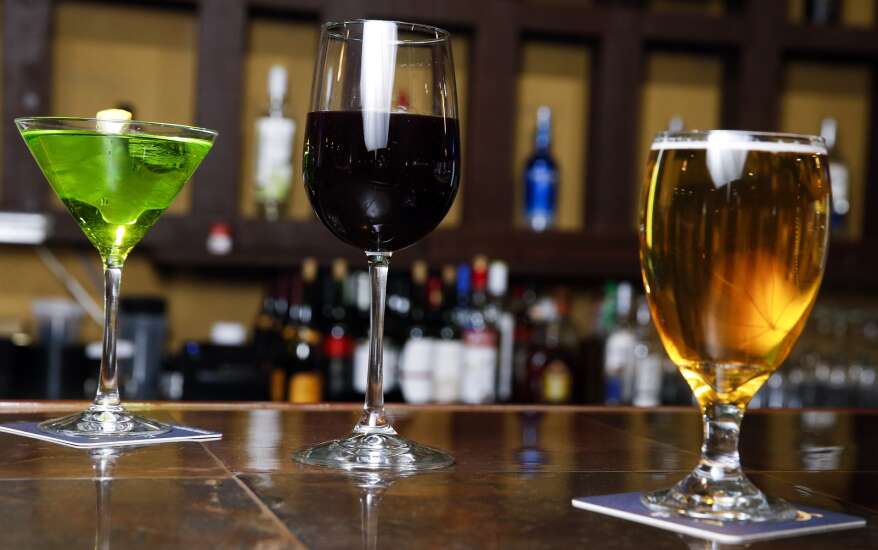 CEDAR RAPIDS — As one sushi staple moves away from downtown Cedar Rapids, a new sushi and hibachi restaurant ensures it will stay in boatloads.
Izumi Sushi & Hibachi quietly opened Nov. 15 at 221 Second Ave. SE, bringing with it an all-you-can-eat menu for both lunch and dinner, with special sushi rolls, tempura, teriyaki, curry and hibachi.
Owners Barry Wong and John Weng said an appetite for another Japanese restaurant was apparent after Wong's restaurant Wasabi, the former occupant of the space, closed in August 2020.
Wong, formerly of Cedar Rapids, now joins his fellow Fargo, N.D., partner Weng in the venture. The Cedar Rapids opening is now Izumi's fourth location overall, but the first in Iowa. Izumi, which opened its first location in 2014, has two locations in Fargo and one in Jamestown, N.D.
What: Izumi Sushi & Hibachi
Where: 221 Second Ave. SE, Cedar Rapids
Hours: 11 a.m. to 10 p.m. Monday to Thursday; 11 a.m. to 10:30 p.m. Friday and Saturday; 11 a.m. to 9:30 p.m. Sunday.
Phone: (319) 200-8888
Website: cedarrapids-izumi.5menucities.com
Details: All-you-can-eat menu for lunch ($17.95) and dinner ($27.95), plus a la carte options. Carryout and delivery via DoorDash available for the menu of classic and special sushi rolls, tempura, teriyaki, curry, hibachi, udon and soba.
Seeing the demand for a full-service Japanese restaurant after Wasabi closed, Wong recruited Weng's concept for Izumi's first expansion out of North Dakota, where Weng said Izumi's unusual concept has been very popular.
"Our concept offered the sushi, sashimi, hibachi, teriyaki, curries — all of these raw and cooked dishes," Weng, 39, said by phone from Fargo. "So that usually pleases everyone. If you don't like sushi. there are other choices you can try out."
But with 35 specialty sushi rolls, about 20 classic rolls and popular tempura (fried) sushi options, there's something for everyone — even those hesitant about sushi.
"A lot of people think of sushi as raw and it makes them doubt that they want to try it, but out menu is built for beginners all the way to expert sushi eaters," Weng said. "We have a place for all of them."
And as one of the only sushi places in the Corridor where you can eat to your heart's content with one price, he said the all-you-can-eat concept is a good value for those eating two or more sushi rolls. Izumi adds new sushi varieties to its menu every six to 12 months, so diners can venture back without having to eat the same thing over and over.
With a concept they claim is the first of its kind in Cedar Rapids, Weng called the expansion to Eastern Iowa a "one-time opportunity." The next closest downtown restaurant that had a similar variety to Izumi's was MIX Sushi & Kitchen, which closed in Cedar Rapids' Armstrong Centre before Christmas to move to uptown Marion in 2022.
In a post-COVID world where buffets are a rare occurrence, the unlimited concept at Izumi is no exception. While there is no standing buffet for diners to walk up to, Weng said that concept serves sushi better, requiring rolls with fish and seafood to be prepared freshly.
"With sushi, you want everything to be fresh, especially deep fried rolls," Weng said.
Making some minor renovations from the last sushi restaurant, Izumi was able to move into the space quickly. A new bar for sake and specialty cocktails like the Tokyo Twist now stands where the former sushi bar at Wasabi's was located.
With new grills in the back, Izumi's current space layout and limited staff do not lend well to the open-grill concept that some may envision with hibachi.
Wong, whose Wasabi restaurant was only offering sushi before it closed last year, is glad to have a presence in the Cedar Rapids restaurant scene again.
"We thought it would be good to bring Izumi in after the business warmed up a bit following (Wasabi's) closure," he said through his wife, Vicky Zheng, by phone from Fargo. "In downtown (Cedar Rapids), we don't really have any Japanese restaurants."
Comments: (319) 398-8340; elijah.decious@thegazette.com