Home / Food & Drink / Restaurants
Fong's Pizza closing Cedar Rapids location in NewBo
Asian-inspired pizza place to close less than 5 years after opening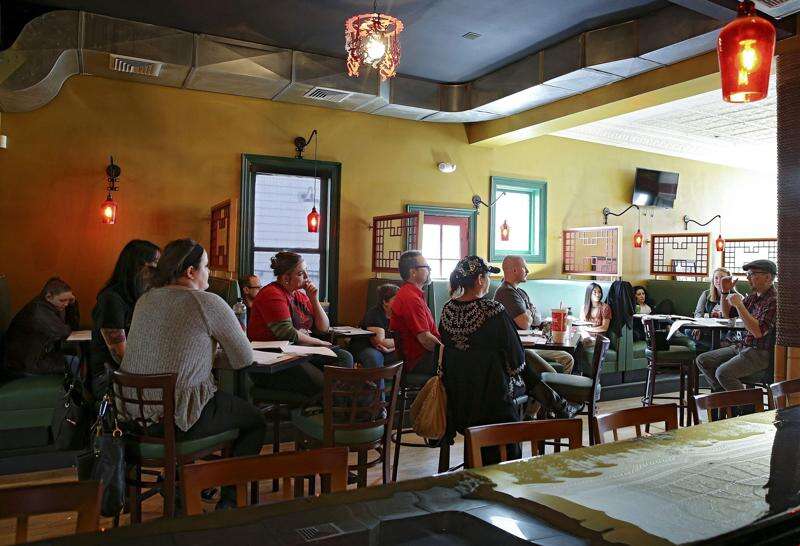 CEDAR RAPIDS — Fong's Pizza on Thursday announced plans to close its Cedar Rapids location in early November, leaving all of its remaining locations in the Des Moines metro.
Fong's said on social media that Nov. 5 will be the last day of operation for the Cedar Rapids restaurant.
"We love serving this great community. Unfortunately, our lease is at its end, and with the uncertain future of the economy, it did not make sense for us to renew at this time," the restaurant said in its post.
The pizza place, which earned its name after finding success in the Des Moines food scene, opened in May 2018 at 1006 Third St. SE in the New Bohemia District. Its space was previously occupied by Betas Restaurant.
The Cedar Rapids location was the restaurant's third opening, following one in Ankeny.
Owner Full Court Press opened the first Fong's in a former Chinese restaurant in Des Moines' downtown Court District, keeping the Chinese decoration and adding a tiki bar alongside a menu of Chinese pizza fusions like Crab Rangoon and General Tso's chicken.
In 2018, company president Andrew Massot told The Gazette that Fong's had its eyes set on Cedar Rapids for a while. Massoth and his business partners saw the NewBo neighborhood as similar to Des Moines' downtown and East Village districts, where growth followed their first opening.
"It's our type of market where we've had success before where it's on the rise but still has room for some other exciting concepts and not a duplication of something else that's right in the immediate area," he said.
A representative for Fong's or Full Court Press could not be reached for further comment on the closure. Full Court Press operates several restaurants in the Des Moines area, including Buzzard Billy's, El Bait Shop and the Iowa Taproom.
Comments: (319) 398-8340; elijah.decious@thegazette.com