Home / Living / Religion & Belief
Iowa Archbishop Michael Jackels retires for health reasons
South Dakota native led Dubuque Archdiocese since 2013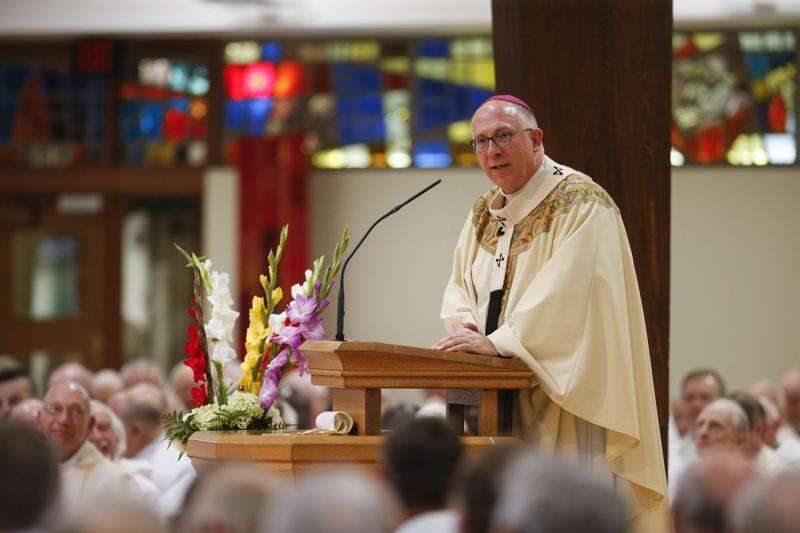 Archbishop Michael Jackels, who has led the Dubuque Archdiocese of the Catholic Church since 2013, will retire for health reasons.
Pope Francis granted Jackels' request to retire early, effective Tuesday, the archdiocese announced.
Until a new Archbishop of Dubuque is named, Bishop Richard Pates, a retired bishop of Des Moines, will serve as apostolic administrator.
"After almost 10 years here, Archbishop Jackels leaves with gratitude for the opportunity to serve, fond memories, and contrition for anyone who took offense at him," a news release said.
Jackels, 68, was born in Rapid City, South Dakota, and served as bishop of the Diocese of Wichita before being installed in the Dubuque Archdiocese in May 2013, according to news outlets including the Dubuque Telegraph-Herald and the Catholic News Agency.
He was hospitalized for a heart attack in May 2019, returning to ministry six weeks later, the Catholic News Agency reported.
Jackels' retirement comes during Holy Week, the week leading up to Easter, which is the biggest Catholic celebration of the year. About 18 percent of Iowans are Catholic, according to the Pew Research Center.
Catholic parishes in Iowa are grouped into four territories, roughly by quadrants. These are the dioceses of Davenport, Des Moines and Sioux City and the Archdiocese of Dubuque. The archbishop presides over his territory and oversees the other dioceses.
Comments: (319) 339-3157; erin.jordan@thegazette.com