How we got here: Iowa's population shifts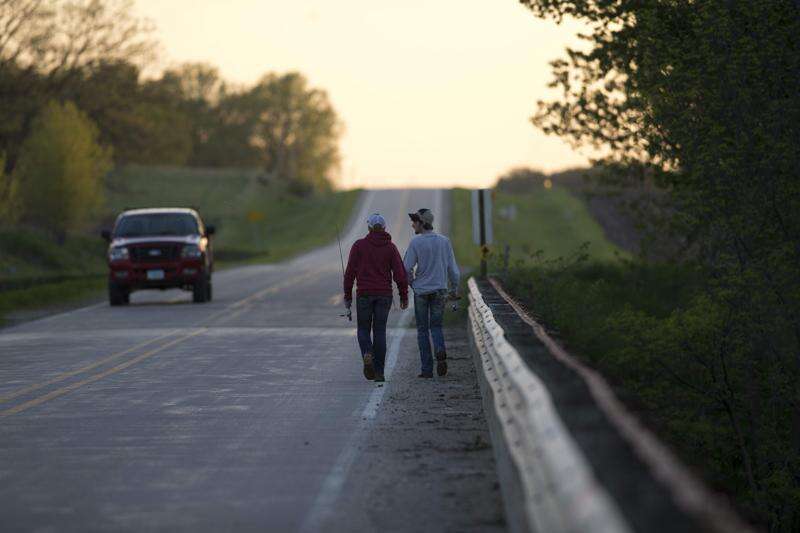 Rural Iowa has struggled for decades to hang on to its residents. Even as the state's total population has grown — although slowly — most areas have seen consistent losses.
'Iowa and the Midwest are losing ground competitively to other regions of the U.S., and it seems even more the case with younger adults. That's definitely a concern for the state and for the region,' said Liesl Eathington, an Iowa State University economist who studies population trends.
Data from the University of Wisconsin show a vast majority of Iowa has seen negative net migration for decades. This was particularly prominent during the farm crisis in the 1980s, when Johnson County was the only county to have positive net migration.
Source: Applied Population Laboratory at the University of Wisconsin. Maps by John McGlothlen / The Gazette
Economic trends and resident preferences have pushed the rural-to-urban migration, Eathington said. More automation in agriculture and manufacturing means more can be produced with fewer people, and she doesn't expect the rural-to-urban shift to stop any time soon.
These population changes matter as lawmakers and business leaders debate how to strengthen Iowa's economy, dedicate resources and look for workers.
'Are we looking more for equitable distribution of state economic development dollars so that all different regions get money, or do we want to focus that money on the places that seem to be growing? That can become really contentious,' Eathington said.
John McGlothlen / The Gazette
And as Iowa's population ages, it will need a supply of young workers to backfill open jobs. While Iowa should expect its young adults to leave and explore other opportunities, the state could do more to bring in those individuals from other states, she said.
Rural towns may find survival by focusing less on growth and more on their quality of life.
'Even if a place has to continue to lose people, it doesn't necessarily have to become a worse place to live,' she added.
As residents have shown a preference for urban centers, the decline of rural areas has helped fuel growth in Iowa's major cities. That pipeline may not last though, so urban centers will face their own challenges in attracting people from other places.
In each edition of Iowa Ideas magazine, 'How We Got Here' will look at an important trend in the state, how it happened and why it matters.
l Comments: (319) 398-8366; matthew.patane@thegazette.com