Home / Living / Recreation
Nature's Notes: Seeking sheds
N/A
Feb. 27, 2018 4:10 pm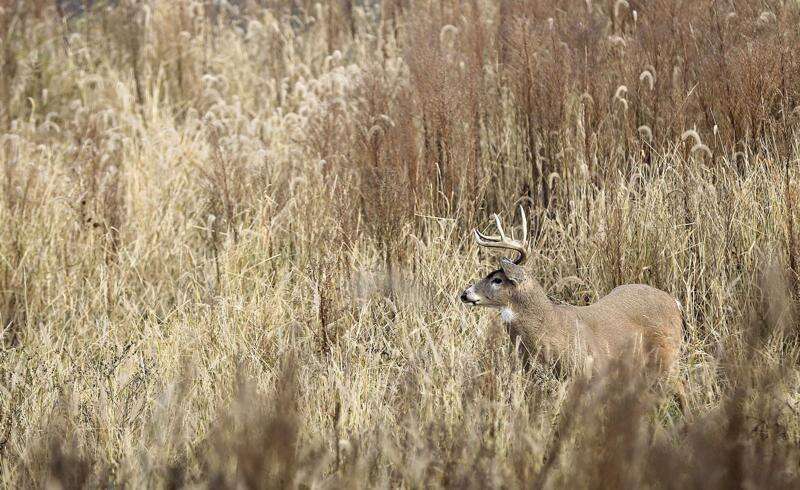 In the next month or two many Iowans go afield seeking sheds. They're not looking for small outbuildings. Discarded deer antlers are the quarry.
When the deer breeding season ends in December a buck's testosterone level greatly declines, triggering a weakening between the animal's skull and its antlers. Eventually the bony antlers fall off. That can happen anytime between Christmas and late March but the main month of antler shedding is February.
A buck born last spring typically grows only hardened bumps on its head that don't protrude above the hairline. He's called a button buck, and every year after he'll grow increasingly large antlers. A new set begins growing in April a month or two after the old ones drop. By September they are full size and ready for dominance sparring with other bucks.
Shed antlers can be found anywhere deer roam. Some surprisingly large ones are even discovered in urban areas and occasionally a buck will drop an antler in someone's backyard.
Rodents love gnawing on calcium rich antlers, so finding sheds means beating squirrels to them.
The ideal antler finding time is from February into March and seeking them is a good reason for a late winter stroll in and Iowa woodland. The most likely place to find sheds is where deer hang out in late winter. A pair of binoculars helps scan in the distance, and many experienced shed hunters believe antlers are most visible on damp overcast days when they tend to glisten with moisture.
l Marion Patterson is an instructor at Kirkwood Community College. Rich Patterson is the former executive director of Indian Creek Nature Center in Cedar Rapids.