Home / Kids Gazette / Printables
Use the color wheel to color these pictures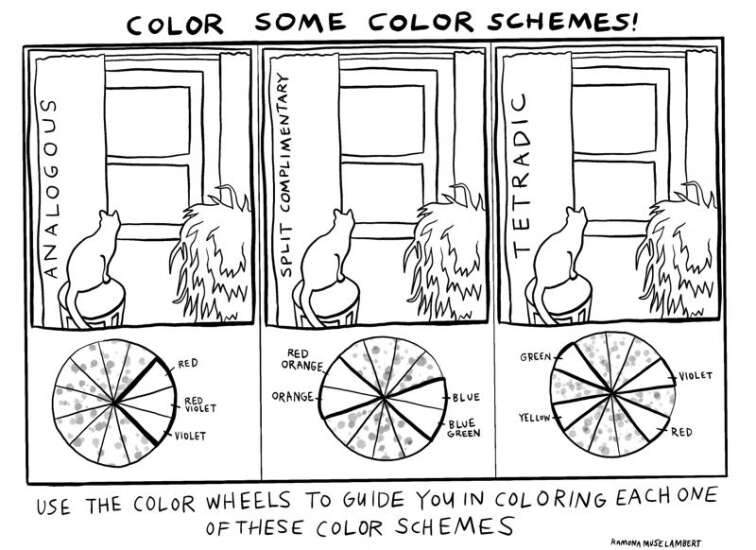 Print this page, then use the color wheel to guide you in coloring each of the color schemes in the picture. Not sure how to use a color wheel? Read this first: What is the color wheel and how to decipher it 
To print the page, click the Download button. When the image opens in a new window, right click on it and select 'Save image' to save it to your computer.
When you're done, share it with us by emailing kids@thegazette.com.
This illustration was made for The Kids Gazette by Ramona Muse Lambert.