What do you mean, I might benefit from counseling?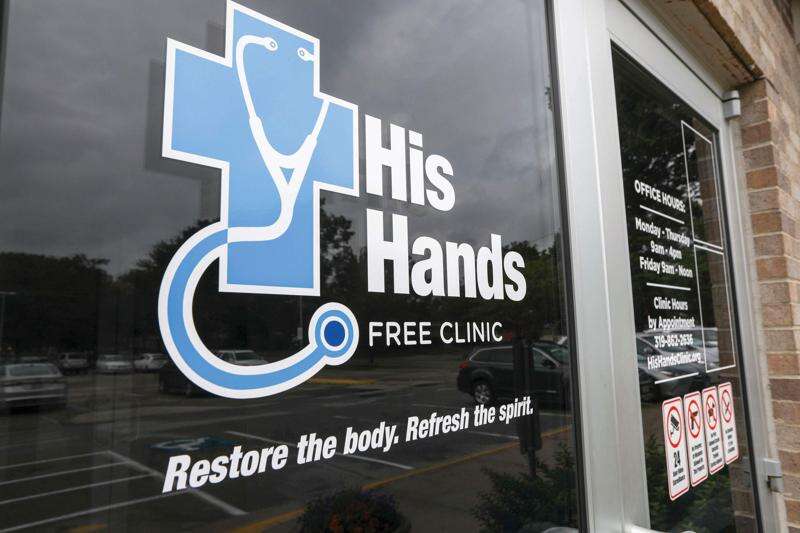 What would you do if an apple tree in your yard started producing rotten fruit? There are several options. You could just pick off the inedible apples, throw them in the trash can, and keep hoping that the next batch will be better. You could go to the store, buy fresh apples, climb up in your tree, and attach those delicious looking fruits to the branches. A third option is to invest in some fertilizer and spend some time pruning and caring for the tree and its root system. Now you are likely thinking, the best answer is obvious — option 3. Who would even consider option 2?
Yet, sometimes we try to solve life's problems using option 1 or 2. Let's consider the tree analogy in light of anxiety. Imagine you are having the following symptoms of anxiety: heart palpitations, rapid breathing, inability to fall asleep at night, upset stomach from nerves, and trouble concentrating at work. Option 1 would look like taking sleep aids and Tums to settle some of the physical symptoms of anxiety and ignoring your other symptoms. You keep the mindset that if you just keep pressing on, one day you will feel better and "it" (because you don't want to actually call it anxiety and acknowledge it is an issue) will feel better. Option 2 would look like over functioning. Instead of connecting that anxiety is causing these symptoms, you actually add more to your already full plate. If you just keep adding enough good things to cover the bad, then things will feel better, or at least look better to those on the outside. For an extra measure, you add happy looking photos to all your social media accounts.
Remember there is a third option. It takes more time. It requires patience. Hard work will be expected. Yet in the end, the fruit of the tree will be ripe and ready to enjoy. Using the anxiety example, this would likely mean engaging in counseling. Perhaps medication would need to be prescribed as well by a provider, but counseling takes a deeper look at the root of the problem — the anxiety. What causes it? When did it begin? What triggers it? What are healthy coping skills?
Many of our patients are unfamiliar with what counseling actually entails, and perhaps you are too. Some of them think that counselors prescribe medications. They do not, that is the role of a psychiatrist or provider. Others picture laying flat on a couch like old episodes of TV would portray. Again, not the case. Counselors typically have very cozy offices with chairs to sit in, because it isn't just the counselor's job to "fix you," you play an active role in where the conversation leads to.
Making progress in counseling can take time, but if the problem you are experiencing has been going on for years, you cannot expect it to be fixed overnight. Many times, counselors will spend the initial session getting to know you. They likely will spend some time teaching you coping techniques and helping you to find which ones work for you before they really start diving deep into the issue. This is because if pain or concerns have been buried deeply for years, sometimes things can actually feel worse before they get better. It can be very uncomfortable dealing with difficult emotions and life's baggage. Sometimes they may even encourage you to see your provider to start medication, even for a short time, to help you to better manage the difficulty of delving deeper into your problems. Counselors will equip you and support you throughout the process. Over time you will be able to see the progress you are making, and others will likely take notice too. Bit by bit, those painful emotions will seem less hurtful, and those heavy burdens will lighten.
Intake forms for counseling can be pretty long. Don't be intimidated, the counselor just uses this information to better get to know you. Most counseling sessions last an hour, and you may be seen anywhere from once a week to once a month. Typically, when you start counseling, you will be seen more often. Then, as you make progress and gain insight, you will start to space them out. You are in control of how long the counseling relationship lasts. You have the right to end services at any time, but in ideal circumstances, you will continue with sessions until both you and the counselor feel that you have accomplished the goals you initially set for counseling. Not all the work for counseling happens within the session. You will most likely be given homework or things to ponder before your next meeting. Counseling is covered by most insurance policies, and when you schedule the first appointment the office will be able to tell you if the counselor accepts your insurance.
Getting to the root of our problems isn't the fastest or easiest way to bring about change, but it does lead to lasting change. I have personally greatly benefited from counseling and seen great improvements in the lives of our patients who have invested time and effort into counseling. We all have areas that we struggle in or periods of our lives that are just harder than others. If you think this might be the time for you to engage in counseling, I would encourage you not to be afraid or embarrassed to set up that first appointment. Instead, focus on what your life could look like one year from now if you take that first step today.
If you have more questions about counseling or would like help connecting with a counselor, please feel free to give me a call at the clinic — 862-2636.
Amy DeLay is patient advocate at His Hands Free Clinic in Cedar Rapids.