UI president comes in with challenges but also one crucial advantage
High hopes for Barbara Wilson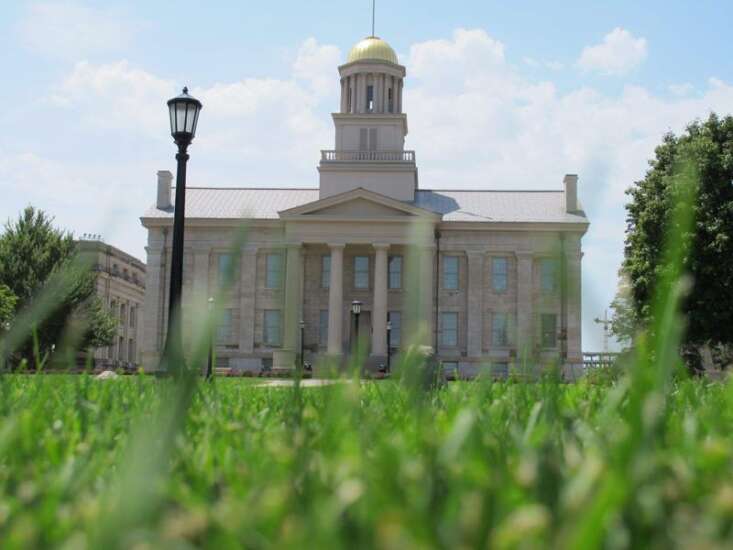 The incoming University of Iowa president will have a key asset her predecessor lacked — support from the university community.
Barbara Wilson, the No. 2 administrator at the nearby University of Illinois System, last week was named UI's 22nd president. She is set to take over in July, following the retirement of UI President Bruce Harreld this month.
When she reports to Iowa City to work, Wilson will be greeted by historic challenges at Iowa's flagship public university. Her impressive professional background and the sound process through which she was chosen give us confidence she can lead the campus through a period of great uncertainty.
Harreld's selection in 2015 was mired in controversy. He was a businessman hired by the Board of Regents despite having no meaningful academic experience. Faculty leaders called it "an autocratic process" and "fundamentally flawed."
Harreld's private contacts with Iowa higher education leaders before his hiring gave the impression that he was hand-selected for the job and that the interview process was a sham. Right or wrong, Harreld's presidency was tainted from the start.
Wilson, by contrast, comes in with high confidence among students and faculty. She was the top choice among four candidates in feedback to the Board of Regents, earning 80 percent approval. Survey respondents listed academic leadership experience and crisis-management skills among Wilson's positive qualities.
Wilson is a Midwesterner and she's familiar with the culture of Big Ten universities as a University of Wisconsin alum and University of Illinois vice president. She knows how a major research university operates, and that should enable her to make an immediate impact from the president's office.
The new president must chart a course to long-term financial sustainability. There are two sides to that equation — securing adequate funding from the state government and also right-sizing university operations to reflect demographic trends.
Even before the COVID-19 pandemic, UI was facing a grim enrollment outlook. The number of college-bound graduates from Iowa high schools is dwindling. The university's undergraduate enrollment this year is down by more than 1,000 compared to the previous year. Iowa State University and the University of Northern Iowa are trending the same way.
Emerging from the coronavirus pandemic, universities should consider alternative models for education with an emphasis on access and affordability. The college experience can't be replaced wholesale by webinars, but we have learned this past year that virtual services can be an important supplement to in-person activities.
Some learners, especially non-traditional students seeking to upgrade their skills, would be better served by more remote offerings. That could also provide an opportunity for institutions to shrink their expensive physical footprints.
Building productive relationships will be crucial in the university's next chapter. With strong approval from faculty and staff, Wilson already is ahead of her predecessor in that regard.
The bigger challenge will be making inroads with state policymakers, who in recent years have overseen a reduction in government support for higher education, which UI leaders call "generational divestment." Wilson will attempt what previous leaders failed to do — make a clear and convincing case to the Legislature and governor that higher education is a good investment of state dollars.
If we have one piece of advice for the new UI president, it's to be transparent. Harreld has often shied away from scrutiny from the public and the press, incompatible with his role as a public official. Being accessible and open to criticism will be a positive attribute, no matter what crises arise.
Wilson inherits a damaged institution. With clear priorities and community support, we are confident she can rise to the challenge.
(319) 398-8262; editorial@thegazette.com