This is not a dark money conversation — it's an Iowa conversation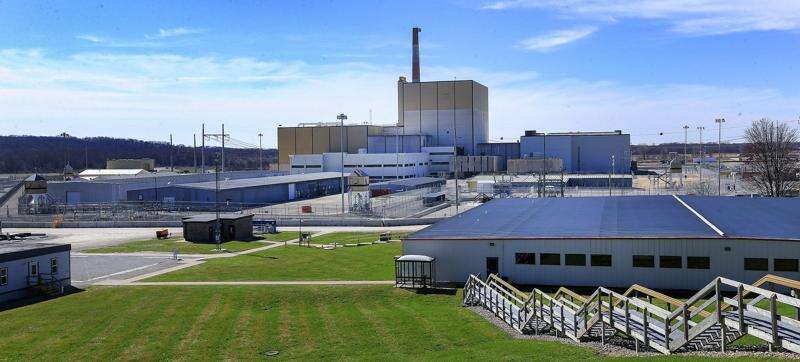 I had to look up the definition of "dark money" when Rae Gaesser's guest column appeared in The Gazette last month ("Outsiders threaten Iowa landowner rights" June 27), accusing a group I'm associated with of using a dark money organization to fund our position asking the Linn County Board of Supervisors to pass an 18-month moratorium on utility scale solar projects in the county.
To Mr. Gaesser, and everyone else that's made the accusation that "under the guise of local messengers, we have seen the same opposition messaging across the state and country, and the same misinformation spreading online," the playbook looks the same because as citizens of our county, there is no other chess piece to play.
While NextEra Energy has been embedded with our state and county leaders for years, formulating plans to transform thousands of acres of farm land into a solar energy plant, under the guise that this is good for Iowa and good for America, we, the people that will be forced to live with an industrial utility scale solar facility, are just now waking up to this reality. We didn't embed ourselves with dark money. We once sent a mailer out that had a link to an the organization's website for people to check out, because we hadn't built a website of our own. That's it.
Regular people with 9-to-5 jobs who built their lives and pay taxes in rural Linn County are scrambling for time to understand what's happening to their land and communities. The moratorium play is the only one available to people in these positions.
The level at which the players in this game have gone to keep the scope of this project minimized is mind blowing. We, the people who live here, are being lied to and railroaded by the corporate giant NextEra in the name of green energy. And, in the name of green energy we are being reduced to a bunch of NIMBY whiners who don't care about our environment and just want to stop progress.
Palo is the "gateway to the outdoors." Our homes are built near marshes and the great Cedar River. Our neighbors are farmers, and state parks. Our rural roads are named after the century farmers that have lived here for decades and contribute to the landscape we call home.
We support green energy and we know it's the way of the future. Many of us have private solar installations on our homes and on our farm buildings. This is not an anti-solar conversation and reducing it to such is embarrassing deflection.
Most of us found out about the NextEra project that's coming to the neighborhood in April through certified letters. At the same time, our city council was told that a few hundred acres near the Duane Arnold Energy Center would be converted to solar fields, but meanwhile landowners are coming forward to talk about being approached by NextEra land agents for years. These land owners own property from east of Center Point to Highway 30 and in neighboring Benton County. Get your maps out. This land mass is not small.
We have had to quickly dig through public record with a fine tooth comb to understand what's actually happening here in Linn County. We've learned that the scope of this project is not a tidy few hundred acres, and it's not even a few thousand acres near Palo, as the media suggests.
When we question the scope of the project the answer is the same, "an application hasn't been submitted, so we don't know how large the project really is."
Letters to the Department of Natural Resources indicate tens of thousands of acres of land being considered for industrial solar in Linn County. Land records with signed leases for utility scale solar are acquired in Linn and Benton counties far beyond what any published maps from NextEra will tell you. Recommendations for two-mile buffer zones around our parks (including Pleasant Creek, Wikiup Hill, Chain-o-Lakes) and five-mile buffers around eagle nests are documented from the DNR. This information is not hard to find, so why is it being ignored as if it doesn't exist?
NextEra's team of lawyers is expertly headed by the former general council of the Iowa Utility Board. We are hardly a pawn in this game; our Linn County citizens do not possess the resources to or the dark money to be influential and are reduced to NIMBY noise.
The truth is, if NextEra doesn't get construction started by the end of 2022, they lose the federal government's investment tax credit deadlines. This is a result of the Consolidated Appropriations Act 2021 that was signed in December. The energy is green and so is the money.
If Linn County is destined for 40-plus years of utility scale industrial solar on thousands of acres of farm land, we have one opportunity to do it right for everyone. We asked for a moratorium so we can study and better understand what will happen to our property values, our wildlife, our non participating landowners, our farmers that currently lease this land, drainage and tile concerns, disaster protocol, city expansion, and how to prepare those that will clean up hundreds of thousands of solar panels in 50 years when it's over, our children.
Our county code that could be reinforced before an application is submitted. This would guarantee that when the next phase suddenly ends up as certified mail in your mailbox, the same restrictions, buffers, setbacks and plans are in place to protect everyone. It's so the next set of NIMBY whiners don't have to play this chess game and they can get back to living their lives and paying their taxes.
Kendra Aarhus of Palo is a business owner and a member of the planning and zoning board.