There are different types of poverty — and Iowa must address all of them
There needs to be investment in public infrastructure and social welfare systems that streamlines assistance and aid to those in need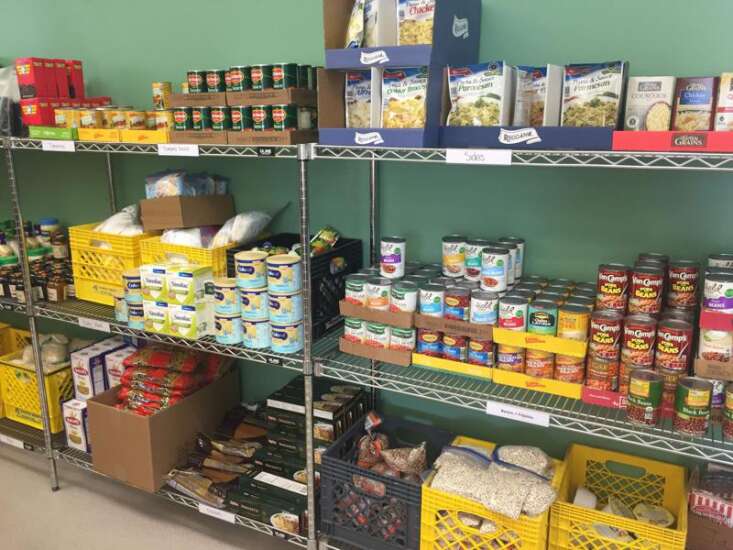 The United States is slowly trying to piece itself back together after being ravaged by an unrelenting pandemic (which still is not over, by the way, so people need to start acting like it), a racial reckoning that awoke half the country to systemic inequities and mistreatment, and the list goes on. Despite the slow progress being made, a critical concern for the nation — and the state of Iowa — should be the poverty that has infiltrated people's homes amid the tragedy of death and illness, and the chaos of social issues politicized for culture wars.
Oftentimes, government implements ephemeral solutions in the hope to eradicate poverty in a community on the surface or placate the growing concerns of the impoverished to survive in an economy that continually disadvantages them. Despite the fact that each community is unique, and that needs to be taken into account when creating solutions and implementations, there is an underlying commonality that all communities suffering from poverty experience, which is the lack of access to adequate education, sanitation, nutrition and housing.
It's also important to understand that income poverty, which is at 11.2 percent in the state of Iowa (2019), according to the U.S. Census Bureau, is a concern to be addressed and remedied (ranking No. 20 on the poverty list nationwide), but not the only one. Asset poverty, which is a household's inability to access wealth resources to provide for basic needs, is a more pervasive and persistent concern for Iowans and people living in the United States at large. In Iowa, that number rests at 25 percent, according to Spotlight on Poverty & Opportunity. That means a quarter of Iowans have no assets to rely on in the event of a financial shock like job loss or a medical crisis, both of which have been sweeping around the nation. In the United States, 55 percent of Americans live in asset poverty, according to 2019 Oregon State University research. And this isn't even the latest data from this year, which means these numbers are probably a lot higher and more concerning.
It's also important to note that income inequity is a major concern for the state, reflective of American wealth distribution issues at large, with white and Asian American households garnering the most household income at a median income of roughly $55,000 and African American or Black households making the least at roughly $31,000, according to U.S. Census Bureau data.
In order for those living in poverty to adequately sustain themselves, government systems need to implement safe infrastructures in which an adequate understanding of a community's problems and challenges are comprehended by outsiders. This way, they can effectively conform to each community's needs by having the local people lead their community out of poverty through extensive training regarding business and economics to help people achieve food security and a stabilized income, which will therefore create sustainability in which people can graduate out of poverty and stay out.
The organization NURU International used leaders in a local community's intrinsic knowledge and cultural understanding on their challenges to build an effective, composite solution that is most relevant to each community based on their collective research and analysis. It's worth considering how that method might be applied at home.
Those who are not adequately distributing a substantial amount of funds to be given to the impoverished must be exposed and transparency in the government is a necessity. Once systems are reformed and corruption of economic equality is not domineering, funds will provide for safe infrastructures such as accessible and equitable health care, education, and food systems.
In order to reduce the poverty level in the state of Iowa and the United States at large, there needs to be investment in public infrastructure and social welfare systems that streamlines assistance and aid to those in need. Part of that is because the American mentality posits welfare as something to be demonized, painting a false narrative that these people in critical times of need are actually lazy and just want handouts. The reality of the situation is that many of these people struggle to make ends meet because the social system of the United States works against them, clouded by inherent bias, racism, classism and other things they cannot control.
Nichole Shaw is a Gazette editorial fellow. Comments: nichole.shaw@thegazette.com