Limits at Cedar Rapids hospitals are a COVID wake-up call for Iowans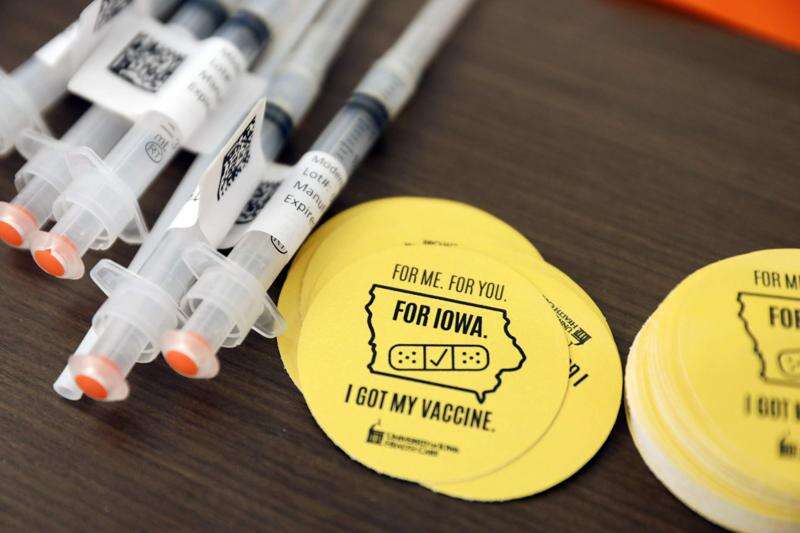 The case numbers and even the death counts seem to lose their gravity as the coronavirus enters its umpteenth month. But here's a recent development that should be a wake-up call to Iowans: Cedar Rapids hospitals are once again limiting elective procedures in part due to the strain of COVID-19 patients.
Even though a large majority of hospitalized cases are unvaccinated, it would jeopardize all of us if the health care system fails to keep up with demand. Emergency care could be impeded while routine care would be delayed thereby exacerbating conditions unrelated to the pandemic.
The number of COVID patients in Iowa hospitals fell to double-digits this summer but has been rising since mid-July and now exceeds 500, including more than 100 in intensive care.
It's important to understand hospitals beds only represent a crude measure of available health care resources. Patients don't just need beds, they need equipment, medicine and all-important medical professionals. If the right resources and personnel aren't available when and where you're being treated, you might die because of it and it won't matter that there was an empty room nearby.
The state, local and federal governments have tools at their disposal to stem the pandemic's tide.
The state should ramp back up the in-person testing program under Test Iowa, which was shut down in July in favor of a sluggish test-by-mail system. Local city councils and school boards should continue exploring their legal options to encourage or require face coverings.
The federal government should authorize more at-home and quick-turnaround tests to bolster ease of access. Federal officials also must move quickly and be transparent about their decision making on vaccinating children and administering booster shots.
There are also things individual Iowans can do to avoid contributing to the surge.
Short of total isolation from society, we know vaccination is the best way to prevent death, serious illness and spreading COVID-19. We know hand hygiene works. We know it's safer to be in well ventilated and sparsely populated spaces than in enclosed rooms packed with people. We know breakthrough infections can occur in vaccinated people, underscoring the need for testing. We know masks help reduce viral spread.
Iowans understandably are frustrated to see this pandemic drag out with no clear path to an end. The truth is the novel coronavirus probably will not be eradicated. It will become endemic like other coronaviruses and we will learn to manage it in the long run. In the short term we must at least keep hospitals from being overrun.
(319) 398-8262; editorial@thegazette.com