Juneteenth in Iowa: Acknowledging and celebrating our history of freedom
Independence Day symbolizes our county's freedom as Juneteenth symbolizes the end of slavery and beginning of freedom for African Americans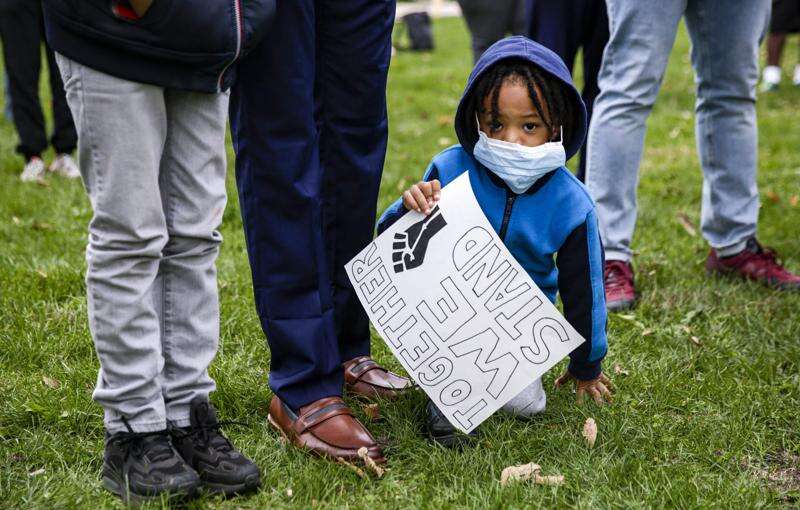 We live in a country that values history and traditions such as Labor Day, Thanksgiving, Cinco de Mayo and St. Patrick's Day. Currently, an annual celebration for Juneteenth is unfortunately not a well known holiday. It's an historical moment in our county's history and the date June 19 has a strong meaning to many.
In 1863, during the American Civil War, President Abraham Lincoln issued the Emancipation Proclamation, which declared over three million slaves living in the Confederate states to be free. However, more than two years would pass before the news reached African Americans living in the South.
It was not until Union soldiers arrived in Galveston, Texas, on June 19, 1865, that the state's residents finally learned that slavery had been abolished. The former slaves immediately began to celebrate with prayer, feasting, song and dance. The following year on June 19, the first official Juneteenth celebrations took place in Texas.
We have Christmas for giving, Memorial Day for honoring those who have served and Juneteeth for celebrating the end of slavery in America. Even with it not being a well known holiday, it's important to continue to educate our community, young and old, about the day that all Americans became free in the United States.
The United States has a deep history with African Americans but there is an extreme lack of acknowledgement and recognition for celebrations of our culture, such as Juneteenth. With the Emancipation Proclamation only being the beginning of the journey - from Jim Crow Laws to Civil Rights movement - Africans Americans still fight for equity and inclusion to this day.
On April 11, 2002, then-Gov. Tom Vilsack signed legislation establishing Juneteenth as a state holiday in Iowa known as Juneteenth National Freedom Day, becoming only the seventh state to do so. Here in Cedar Rapids on June 19 last year, Mayor Brad Hart read a proclamation declaring the day Juneteenth National Freedom Day. With such great recognition, what will our city plan for with the first year of celebration to support such freedom that many did not have not so long ago?
Independence Day symbolizes our county's freedom as Juneteenth symbolizes the end of slavery and beginning of freedom for African Americans, continuing to recognize and support fellow Americans regardless their age, religion, ethnicity or race.
It's extremely difficult to imagine a world where slavery never ended and freedom never came. There would be no Booker T. Washington, Thurgood Marshall, Madam C.J. Walker, Duke Ellington, Charles R. Drew, Frederick McKinley Jones, Oprah Winfrey, Michael Jordan, Michael Jackson, and the list goes on and on.
America's came at a heavy price, now let's all enjoy what those before us established, created and valued - by educating, sharing and learning, including cultural activities such as sports, music, art, dancing and food!
Together, we can support local businesses and Black-owned businesses, to show acknowledgment of African American culture. I challenge you this year and years to come, in your workplace, in your city and in your life to make an effort in taking this holiday into your homes and in your hearts. Mark it on your calendars as a special day, as you do with so many other major holidays and celebrations. Continue this celebration by partnering with local organizations such as the African American Professionals and the African American Museum of Iowa to bring the great city of Cedar Rapids an amazing event year after year. Let's have fireworks for everyone! When we celebrate together, we come together.
Brandon Jackson is founder and CEO of Dreeam Sports in Cedar Rapids.