Johnson County sheriff extinguishes talk of crackdown on illegal fireworks
Fireworks complaints are "low priority calls," Brad Kunkel tells local city council members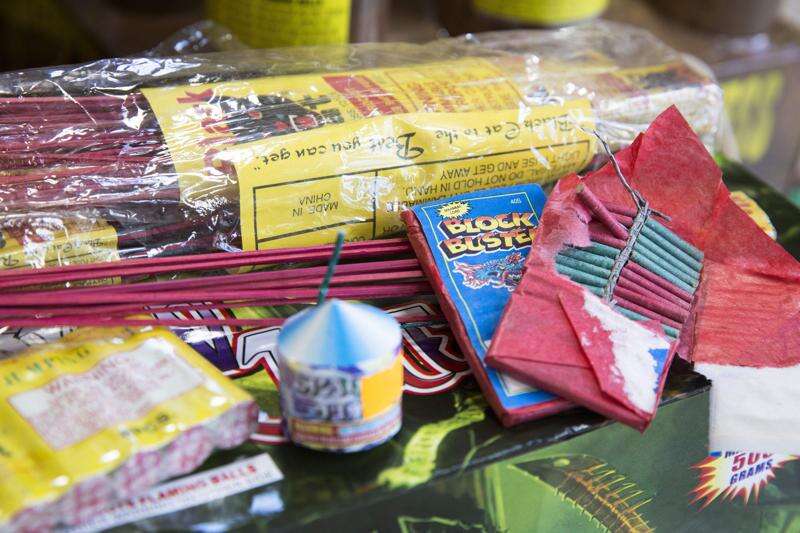 The greatest minds in local elected office came together last week to talk about what they see as a pressing issue — the scourge of illegal fireworks throughout Johnson County in July.
The discussion took place at a joint entities meeting, bringing together city, school and county electeds from across the area. Usually at these meetings, attendees give short updates on their projects and move along without much back-and-forth. On fireworks, though, they had plenty to say.
Iowa City Council member John Thomas led the discussion. He worried there were "weak links" in fireworks enforcement in the county, where in most places it's already illegal by local ordinance to shoot fireworks at any time. Thomas proposed some kind of regional agreement where authorities would switch from educating scofflaws to writing tickets by a certain point at night.
"Part of the concern I'm hearing is it just seemed unrelenting. … It's not just small-scale firecrackers, but what I would call almost commercial fireworks," Thomas said.
The agenda-setters at the meeting apparently didn't invite local law enforcement to weigh in on the issue. But Sheriff Brad Kunkel, hearing about the meeting earlier that day, raised his virtual hand on the Zoom video conference and was given the chance to speak.
Whatever spark the local officials had for ramping up fireworks enforcement, Kunkel quickly extinguished it.
There are several challenges to fireworks enforcement, the sheriff explained. For one, with everything else going on around the July 4 holiday, fireworks calls are not a top priority.
Even if officers have time to investigate a fireworks complaint, they can rarely determine for sure who the perpetrator is. And even if they settle on a suspect and write a ticket, government attorneys have to spend their limited resources to prosecute cases.
"For your law enforcement agencies, these are probably, like I said, low priority calls and they still wind up being difficult to enforce because we literally need to essentially see that person lighting that fuse and if there's three people standing there and nobody saw anything, there's not much we can do about it," Kunkel said.
The folks in the anti-fireworks lobby sound kind of like fishers recounting their catches. Each of the past few years around Independence Day, the fireworks seem to get louder and more frequent and go later and later into the night.
In reality, though, calls to police about fireworks were down this year. Maybe the problem isn't actually getting worse, or maybe concerned citizens have resigned themselves to it. Whatever the case, council members are prioritizing a problem with no good policy solution.
They could advocate for the state to repeal the law allowing fireworks sales, although Johnson County officials don't have much clout in Des Moines and it would fly in the face of the local control kick they've been on.
Fortunately, some in local government are coming around to the right conclusion — that we can't rely on police officers to address all our problems.
"We're trying to be very cognizant of not being an entity that is telling neighbors to, you know, call the cops on their neighbors," Swisher Mayor Chris Taylor said.
(319) 339-3156; adam.sullivan@thegazette.com